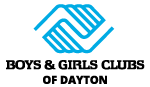 Chief Executive Officer at Boys & Girls Club of Dayton
DAYTON, OH 45417
The Boys & Girls Club of Dayton's mission is to enable all young people to reach their full potential as productive, caring, responsible citizens. We are looking for an Executive Director responsible for bringing this mission to life.
The Executive Director reports to the Board of Directors and is responsible strategic leadership to represent the organizations fundraising initiatives, improve and expand programs, and assure the organization's financial viability and growth.
In cooperation with the Board, the ED will focus on staff development and management; increasing visibility and awareness of the Boys & Girls Club of Dayton. The ED will have the primary responsibility to work with the Board, constituents and supporters to identify and secure the needed financial resources to achieve these goals. ED will work closely with Board to support resource development efforts and annual fundraising campaigns.
The individual seeking this position should possess the following:
Bachelor's Degree from accredited college/university
Minimum 3 years' experience in management, supervision and/or leadership role(s)
Strong business financial acumen
Leadership skills, including problem-solving, negotiation, strategic planning, and collaboration
Experience developing and leading diversified resource development plan, including annual campaign, special events, grants, and planned giving
Ability to establish & maintain strong working relationships with the Board, staff, donors and community partners
Experience working or volunteering with youth
Strong interpersonal skills; Strong written and verbal communication skills with the ability to speak effectively & persuasively to groups & individuals.
Strong grant writing, facilitation and management skills
Proven track record in working with teams, follow-thru, and highly organized
Proficiency in all areas of technology including PowerPoint, Microsoft Outlook, fundraising software, and web applications for fundraising and special events
Equal Opportunity Employer/Protected Veterans/Individuals with Disabilities
For interest in this position please submit a cover letter and resume to: hr@bgcdayton.org
65,000.00 - 75,000.00 /year