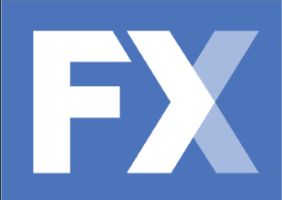 Chief Financial Officer (CFO) at WebFX, Inc.
HARRISBURG, PA 17102
WebFX is looking for a driven and passionate Chief Financial Officer (CFO).
WHAT WE'RE LOOKING FOR
Desired Education:
Minimum of a Bachelors in Business, Accounting, or related major (Undergraduate GPA MUST be above a 3.4). MBA or related Master's degree highly preferred
General Knowledge:
Robust knowledge of GAAP and ability to effectively and accurately apply principles throughout areas of responsibility. Solid understanding of P&L statements.
Excellent knowledge of accounting and financial processes (financial reporting, financial closure, budgeting, financial analysis, etc.)
Experience with accounting systems and the ability to easily adapt to unfamiliar software
Exceptional Excel skills and working knowledge of MS office. Google Apps knowledge is a plus
Strong written and verbal communication and interpersonal skills to work effectively with leadership, team members, and external resources, including community members, regulators, auditors, and vendors.
Experience:
Over 10 years of progressive experience in accounting, financial management, strategic planning, treasury operations, and administrative management. At least 5 years of Controller or CFO experience required.
Rapid growth business experience preferred.
Advanced analytical and problem solving skills.
Proven success developing and implementing strategic plans.
Well-developed presentation skills to effectively communicate financial information to a variety of audiences with varying levels of understanding.
Data driven decision making skillset
Extensive experience with data analysis tools a must. Google Data Studio experience with BigQuery a plus.
Planning and creation of business intelligence dashboards.
Ability to setup the infrastructure for remote domestic offices as well as international offices including physical office space, legal filings, HR systems, and accounting systems
Proven experience in completing due diligence and negotiations for mergers and acquisitions
Development of company and departmental budgets combined with forecasting and projecting
Contract review and negotiating
Experience with HR regulations as well as Independent Contractor regulations
Implementation of accounting controls and processes including the necessary documentation
Development and tracking of company and department Key Performance Indicators
Strategic corporate tax planning and execution
Pricing strategies for business services
Experience with the technology sector
Leading external and internal legal counsel
Qualities:
Exhibits sound judgment, attention to detail and problem solving ability
Well organized and ability to prioritize competing demands with accuracy, in a fast paced, deadline driven environment
Ability to maintain a high degree of confidentiality
Strong analytical skills
Strong written and verbal communication skills, including the ability to effectively communicate at various levels throughout the organization.
Driven, self-motivated and possess a passion for excellence
Critical thinker with desire to improve efficiency
Demonstrated ability as a leader and team developer.
Strong leadership and interpersonal skills
Self-motivated, able to work independently with minimal direction, able to manage multiple priorities and deadlines, able to work as part of a team.
Demonstrated ability to get things done (hustle)
WHAT YOU'LL DO
Responsibilities:
Maintain a documented system of accounting policies and procedures
Oversee input of A/R and A/P
Execute and review automated and non-automated billing
Reconcile bank accounts and credit cards, monitor cashflow accounts
Assist in completion of payroll services and tax reporting
Evaluate insurance, banking and other vendor requirements
Oversee benefit plan administration
Comply with local, state, and federal government reporting requirements and tax filings
Support most aspects of accounting management
Record and report financial results in compliance with GAAP and internal guidelines, including accurate and timely preparation of monthly P&L statements, reconciliation of monthly balance sheet accounts, and explanation of related financial variances.
Lead month end closing process including account analysis and reconciliation
Lead the annual insurance renewal process in order to obtain appropriate insurance at a competitive price
Lead the developing, administering and monitoring policies and operational procedures to ensure proper accounting and internal controls
Coach and develop a team of financial professionals, providing the support necessary to achieve goals at expected standards and investing in the growth of each team member
Assist in accounting software projects and automation projects
Assist in ad-hoc analysis and projects from stakeholders
Work with a team of software developers to ensure financial systems developed are effective and functional and improve workflow and processes
Lead external legal counsel
Standing up domestic and international offices as the company continues to expand its presence
Lead company profitability through measurement and pricing strategies
Lead corporate tax strategies
Training:
Our Bootcamp accounting training program will be provided for new WebFX family members.
On-site, state of the art training amenities to facilitate departmental trainings, trend watch reports, and monthly Lunch-and-Learns
WHAT YOU'LL GET
Growth Opportunities:
WebFX grew 250%+ over the past 3 years, and merit-based promotional opportunities are abundant for new family members who meet or exceed position performance metrics.
Compensation:

Compensation: Negotiable

Annual Bonus: Up to 30% of your salary based on goal achievement

Long-Term: An additional compensation plan based on your & WebFX's performance will be added


Candidates interested in the CFO position at WebFX may also have interest in:

digital marketing, online marketing, paid advertising, search marketing, inbound marketing, web marketing, social media, content marketing, PPC, SEO, SEM, blogging, Facebook, customer service, writing, editing, research, communications, etc.
Flexible Schedule
Pet Friendly Office
Profit Sharing
Little Amps Coffee & Tea Bar
Yoga
On-site Fitness Center
150% Company Match Of Personal Charity Donations
Supplemental Insurance
IRA With Company Matching
Generous Paid Time Off
Employee Wellness Program
FXLearns Library
Activity Groups
Humanitarian Trips
Health/Vision/Dental Coverage
New Parent Support
Casual Dress Code
Home Buyer Program
Personal Desk Fund
Green Commute Benefits
Pawternity Leave