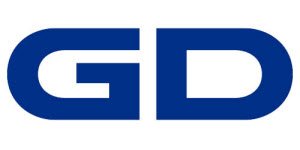 Chief Intelligence Analyst - TS/SCI - Fairfax, VA at General Dynamics Information Technology
Fairfax, VA
Type of Requisition: Regular

Clearance Level Must Be Able to Obtain: Top Secret/SCI

Job Family: Intelligence


Chief Intelligence Analyst

TS/SCI Clearance

Fairfax, VA


Check out this great opportunity to join one of GDIT's fastest long-standing growing programs! US Battlefield Information Collection and Exploitation Systems eXtended (US BICES-X) is a cutting edge program supporting DoD intelligence information sharing on current and emerging global threats to mission and coalition partners and emerging nations. With an internationally dispersed team supporting each combatant command, the US BICES-X team is in direct support of the war fighter and their missions. We are seeking a creative and driven professional with a passion for solving real world issues on a cross-functional, fast paced team.


The Chief Intelligence Analyst responsible for the successful planning and operations of the US BICES dissemination capability world-wide. Directly responsible for the intelligence support function, development and utilization of technology and analytics to support dissemination of US releasable intelligence. Is the primary point of contact to OUSD/I on the usage and reporting of the status of US Intelligence on the US BICES contract.


Responsibilities:


+ Responsible for the Mission Services Portfolio Group with direct oversight of the Consolidated Dissemination Centers (CDC), Training, Exercise and Contingency Support, ISR/GEOINT, and Programs of Record (POR).

+ Manages a global team across numerous timezones supporting customers with varied Combatant Command priorities and Areas of Responsibility.

+ Directly interacts with the US BICES Capability Office (BCO) Intelligence Division Chief on items related to Intelligence and Information sharing, ISR, Training, and all aspects of the Mission Services Portfolio Group tasks, issues, and concerns.

+ Researches, identifies, and recommends resources required for task execution and completion.

+ Serves as technical advisor to clients in assigned subject areas, recommending changes and identifying areas for further investigation.

+ Develops and tests new systems or updates existing systems to meet client needs.

+ Identifies and recommends emergent relevant technologies that may result in improvements to current processes.

+ Writes and updates project documentation including system procedures, presentations, and training materials.

+ Provides leadership to regional leads.

+ Maintains current knowledge of relevant technologies and subject areas.

+ Initiates and sponsors special projects as required to meet customer and sponsor requirements.

+ Provides analysis and research for national security, infrastructure, technology, country, geographic area, biographic and targeted vulnerability.

+ May prepare assessments of current threats and trends based on the sophisticated collection, research and analysis of classified and open source information and recommend response in support of operations.

+ Develops and maintains analytical procedures to meet changing requirements and ensure maximum operational success.

+ Collects data using a combination of standard intelligence methods and business processes.

+ Provides guidance and work leadership to less-experienced staff, and may have supervisory responsibilities.

+ Maintains current knowledge of relevant technologies and subject areas.


Required Qualifications:


+ 10+ years of experience

+ BA/BS degree or equivalent work experience

+ Must possess and maintain a TS/SCI clearance.

+ Experience in analyzing data to support operational intelligence users

+ Experience in tactical, theater and strategic intelligence analysis. Knowledge Management Certification

+ Must have superior writing and verbal communication ability.

+ Experience of the US BICES program preferred

+ Working with coalition partners is a plus

+ Must possess exemplary insight into Coalition information sharing processes and procedures

+ Must be familiar with U.S. Intelligence Dissemination policies and procedures

+ 30% travel requirement.


Desired Qualifications:


+ Hands on experience with intelligence applications and delivery systems

+ Experience in intelligence dissemination management

+ NATO/Coalition Experience

+ Basic Web/Portal Development Experience

+ Specialized military training courses are desirable.


The above job description is not intended to be, nor should it be construed as, exhaustive of all responsibilities, skills, efforts, or working conditions associated with this job.


#dpost #cjobs #cjpost #isdcj #GDITRecruiter #BICES # AFOpportunities


null

We are GDIT. The people supporting some of the most complex government, defense, and intelligence projects across the country. We deliver. Bringing the expertise needed to understand and advance critical missions. We transform. Shifting the ways clients invest in, integrate, and innovate technology solutions. We ensure today is safe and tomorrow is smarter. We are there. On the ground, beside our clients, in the lab, and everywhere in between. Offering the technology transformations, strategy, and mission services needed to get the job done.
GDIT is an Equal Opportunity/Affirmative Action employer. All qualified applicants will receive consideration for employment without regard to race, color, religion, sex, sexual orientation, gender identity, national origin, disability, or veteran status, or any other protected class.