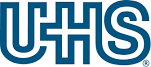 Chief Medical Officer – Bradenton FL at Universal Health Services
Bradenton, FL 34208
Chief Medical Officer – Bradenton FL
Provides leadership and expertise for clinical integration and alignment, quality improvement, hospital and clinical effectiveness, medical staff operations, physician leadership development and physician hospital relations.  Evaluates and optimizes the care management approach, the process of disease management, patient satisfaction and patient safety.  Develops processes to assure appropriateness of care including length of stay and ancillary resource utilization. Assures effective and efficient delivery of quality medical care consistent with the mission and vision of organization.  Serves as the primary liaison between medical staff and administration and provides planning, and direction, leadership and integration for Medical Staff functions/activities in order to foster communication, transparency, teamwork and strategic implementation. Successful candidates must possess or obtain a clear, active state of Florida medical license with 5 years' experience.  Competitive salary and excellent benefits.
Manatee Memorial Hospital
Manatee Memorial Hospital is accredited by the Joint Commission and offers a comprehensive range of medical services, including cardiac, cardiovascular, surgical, emergency, women's, children's and orthopedic services. We also offer specialty programs in chest pain, stroke, behavioral health, breast care, Level ll Neonatal Intensive Care and wound care. We have more than 1,300 employees, 400 active physicians and 500 volunteers.
Manatee Co. is located 45 minutes South of Tampa and just minutes from beautiful beaches that line the Gulf of Mexico.  The community is perfect for those interested in the arts, water-sports, beaches and family orientated activities.  Live theatre, a vibrant arts district, ballet and concerts are available in our area.  The county population is approximately 350,000 with significant seasonal fluctuation during the winter months.