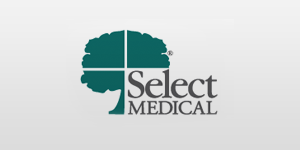 Chief Nursing Officer (CNO) at Select Medical
Roselle Park, NJ 07204
Overview
Critical Illness Recovery Hospital 
CHIEF NURSING OFFICER (CNO)
Practice nursing while making a real difference and leading an interdisciplinary team as a Chief Nursing Officer. Our CNOs get to learn high-level leadership skills, work with respiratory and rehabilitation departments, and manage a highly skilled clinical team. 
As the hospital clinical leader, the CNO will closely collaborate with the leadership team. Responsibilities include but are not limited to setting HPPDs, determining staffing ratios for acuity-based staffing, and working with the senior nursing staff to identify gaps on quality. The CNO will work with the regional leaders on staffing initiatives including leading educational programs for new graduates and/or re-entry nurses while partnering with local schools for clinical rotations. As a hospital leader, the CNO will be fiscally responsible for ensuring budgets are consistently met and costs are controlled.
Why work for Select Specialty/Regency Hospital?
The opportunity to build a career with an established, highly successful organization in a caring and compassionate environment.
Work collaboratively with an interdisciplinary team, consisting of hospital leaders, critical care nurses, physical, respiratory and occupational therapists, speech-language pathologists and physicians.
Develop relationships with your employees and make a real difference.
Career advancement opportunities
Responsibilities
As a Chief Nursing Officer (CNO), you will ensure the administration of quality of patient care. You will oversee, guide and mentor the entire nursing staff to ensure the plan of care for the patient population.
Other responsibilities of the Chief Nursing Officer (CNO) position include: 
Reporting directly to the CEO
Steering Progressive clinical excellence through staff development
Sharing responsibility for employee engagement, recruitment and retention
Clinical cost control
Providing nursing care to patients with critical and complex medical and surgical conditions
Implementing company standards of care, policies, and procedures
Ensuring all regulatory requirements are met
Creating and implementing a schedule for safe staffing
Qualifications
Must have for the role:
Bachelors Degree in Nursing ( BSN )
Current licensure to practice as a Registered Nurse/RN in the state
A positive energetic professional.
Clinical management experience
Recent critical care experience in a hospital setting
Positive, caring and customer service attitude
Additional Data
Benefits:
Excellent Orientation Program, Paid Time Off (PTO), Extended Illness Days (EID), Health, Dental, and Vision Insurance, Prescription Coverage, Life Insurance, Short- and Long-Term Disability, Continuing Education and Tuition Reimbursement, 401(k) Retirement Plan, Personal and Family Medical Leave, discounted membership to 9,500 gyms nationwide.
Select Medical is an organization where patient safety and employee safety are a priority. This focus on safety is applicable to all business lines and levels of care. One of our 4 Key organizational results is
Keep our Patients and Each Other Safe.
To those of us who work for Select Medical, these are more than words. Putting safety first allows us to provide superior care for our patients and provides a work environment where each employee is expected to take care of themselves and each other my making safe choices, using equipment provided, identifying work place hazards, adhering to safety policies and procedures and reporting risks or hazards as soon as possible.