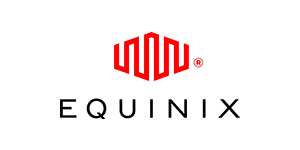 Chief of Staff, Legal, Sr. Manager at Equinix, Inc.
Redwood City, CA 94061
Chief of Staff, Legal, Sr. Manager
Equinix is one of the fastest growing data center companies, growing connectivity between clients worldwide. That's why we're always looking for creative and forward thinking people who can help us achieve our goal of global interconnection. With 200 data centers in over 24 countries spanning across 5 continents, we are home to the Cloud, supporting over 1000 Cloud and IT services companies that are directly engaged in technological innovation and development. We are passionate about further evolving the specific areas of software development, software and network architecture, network operations and complex cloud and application solutions. 
At Equinix, we make the internet work faster, better, and more reliably. We hire talented people who thrive on solving hard problems and give them opportunities to hone new skills, try new approaches, and grow in new directions. Our culture is at the heart of our success and it's our authentic, humble, gritty people who create The Magic of Equinix. We share a real passion for winning and put the customer at the center of everything we do.
Equinix's Global One Legal Team and Legal Go-To-Market (GTM) team is seeking a highly strategic, consultative, analytical, organized, and motivated individual to act as Chief of Staff for the company's General Counsel and leader of the Go-To-Market function. In this role you will partner closely with the General Counsel, GTM leadership team and Global Legal Operations team (GLO), acting as an enabler for strategic initiatives, building and maintaining the team operating model and ensuring execution of key priorities. You will be charged with building alignment on strategic initiatives with the One Legal Leadership Team (LLT) and broader legal organization to include planning, communicating, and operationalizing strategic programs for One Legal.  In addition, you will be the right hand of the General Counsel to ensure excellence in execution by the Go-To-Market Legal function.
Our global legal team may span 5 continents, but we are One Legal – a truly cohesive global team, working together across borders in support of shared strategic objectives. We work hard but take time to celebrate our accomplishments – both professional and personal – with a healthy dose of fun thrown in along the way. We look forward to coming to work each day to support Equinix and each other and highly value the "team first" culture we have created.
Equinix's One Legal team comprises valued business partners with a reputation for being responsive, consistent, and proactive. We take customer service seriously and strive for excellence in execution. Equinix's steep growth trajectory keeps us on our toes and constantly learning. Strong relationships with our internal clients, fueled by our solution-driven orientation and creative, practical advice get us invited to the table early and often and lead to interesting and rewarding work directly in support of Equinix's corporate strategy.
Responsibilities
Coordinate annual strategy cycle: In cooperation with the Global Legal Operations team, Ensure Strategic Intent and Strategic Realization process fully reflect One Legal's and the company vision, priorities, and constraints.
Distill and synthesize strategic discussions into discernible, executable plans: Enable rigorous discussion while providing the connection points between strategic ideas.
Plan and facilitate GTM executive meetings and offsites, including partnering with the team to formulate the agenda, guide the discussion, bring together notes and action items, and following up as appropriate.
Develop and deliver compelling One Legal All Hands meetings with a focus on original content and creating innovative ways to deliver information and news to the One Legal team.
Lead special projects as assigned in support of GTM objectives.
Be a sounding board to help maintain and build a successful and healthy organization: review, design, and execute on improvements to org structure, find knowledge and skills gaps, etc.
Manage internal communications for the One Legal Team.  Communicate priorities, activities, and results to the larger organization.
Identify issues across the organization and create initiatives to solve them. Facilitate leadership towards clear, efficient and accountable decision-making following these external interactions.
Deliver cost/benefit and risk analyses, identify dependencies and push prioritization discussions to ensure people leadership is making informed, aligned decisions and commitments.
Act as a representative of the General Counsel and the One Legal team to the global Equinix organization.
Assist in the preparations of budgets as required.
Qualifications
15+ years total experience preferred completing tasks similar to the above, and within a corporate or legal environment
7+ years of experience in a combination of management consulting, operations, strategy, consulting or an equivalent field.
Bachelor's degree required
Master's degree preferred
Proven ability to track, prioritize, and steer multiple concurrent projects to success using data to track progress along the way.
Excellent communicator in PowerPoint, written, verbal and mediums; ability to work well with executives, and able to manage and influence across multiple levels and multiple functions of an organization.
Entrepreneurial, with high tolerance for ambiguity and complexity, and efficient with limited resources.
Proven experience or aptitude for designing and leading strategic planning at a hyper-growth company.
Team oriented with excellent relationship building, influencing, and communication skills with all levels of management and employees.
Financial prowess and ability to create budgets, models, etc.
Highest level of integrity and management of confidential information.
Sense of humor
Equinix is an equal opportunity employer. All applicants will receive consideration for employment without regard to race, religion, color, national origin, sex, sexual orientation, gender identity, age, status as a protected veteran, or status as a qualified individual with disability.