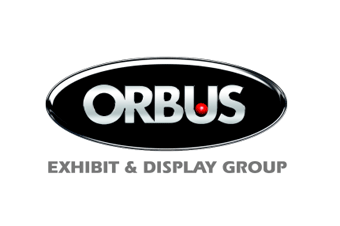 Chief Technology Officer at Orbus Exhibit & Display Group
Woodridge, IL 60517
Orbus Exhibit & Display Group® is a market-leading, privately owned group of companies that specialize in the manufacture and trade only supply of portable modular and custom modular exhibit and display products, graphics and solutions. Companies and brands within the group include The Exhibitors' Handbook®, The Promo Handbook™, Nimlok® and SignPro Systems®. Orbus is committed to providing its dealer customers with the best quality display solutions and graphics at lightning speed, with fair pricing and remarkable customer service.

We are seeking a Chief Technology Officer for our Corporate Headquarters location in Woodridge, IL.
Orbus Exhibit & Display Group® offers competitive wages and benefits packages, including medical, dental, life, and vision insurance, a company-matched 401(k), paid-time-off and more.
We're looking for an experienced TECHNOLOGY leader who is effective, assertive, analytical, and dependable. Ideal candidate can build and maintain a strong working team, be a mentor to our IT and PMO department and be willing to be hands-on to get the job done.
Job responsibilities:
Identify, recommend, develop, implement and support cost-effective technology solutions for organization.
Develop and communicate a clear technology strategy and roadmap that meets the needs of the organization.
Lead the design, management and execution of current and future technology.
Create, maintain and enforce written policies and procedures for all technical operations.
Oversee the design, maintenance and implementation of the ERP system/integrated systems.
Build and maintain a high performing efficient team with strong technical competency to support organization.
Set team goals and project objectives.
Manage IT and PMO staff of about 10-15 employees
Ensure safety and privacy of network access, backup systems and data.
Report progress and challenges to senior management.
Develop reliable metrics for hardware, software and storage while ensuring strategic capacity planning
Oversee operation of the company's server systems
Direct and support software and hardware upgrades
Analyze complex business needs presented by the user community and recommend technical solutions
Direct operations in executing production tasks according to a documented schedule that meets or exceeds customer expectations
Directs and prioritizes the work load of subordinate personnel
Participate on all hardware and software evaluations and maintains vendor contracts
Performs salary administration and conducts interviews and makes recommendations for new hires, consultants and/or replacement personnel
Requirements:
10-15 years of relevant experience in Technology Leadership role
SCRUM experience
Active Directory/Office 365 Management
ERP Software
PMI/PMP certification is a plus
Virus protection/removal
VMware VSphere 5.5/6.0
Server Monitoring
Network troubleshooting
Phone System Administration/Support (Shoretel)
Infor/Syteline experience preferred
$173,966.00 - $182,950.00 /year
Chief Technology Officer
What is this?