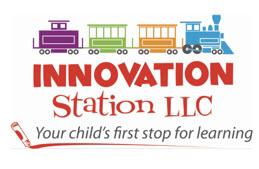 Child Care Teacher at Innovation Station
Richfield, WI 53076
Early Childhood Teachers Full Time 
Innovation Station is looking for Early Childhood Teachers to join our growing team for our Brookfield location at 3289 Endeavor Dr. Richfield, WI 53076.

Responsible for children enrolled in your classroom, including keeping track of children, writing, and implementing lesson plans, parent communications, and all other day to day operations.
Innovation Station Child Care strives to give the best care to both the children at the centers and their families.
Primary Responsibilities:
Treating of all children with dignity and respect.

Keep track of children in your care at all times

.

Maintain safety, care, and nurturance of children

at all times

. Maintain confidentiality of the children and parents.

Accountable for the children in your care

during the course of

your shift, including charting all diaper changes, feedings, and naps.

Writing notes on the children's Daily Sheets about their day.

Attend all staff meetings and recommended required trainings.

Responsible for knowing and following the policies and procedures of the Center and State Licensing Rules & Regulations.

Work well with co-workers.

Associate Degree in Early Childhood Education or equivalent experience preferred.

Meet yearly continuing education requirements.

Keep a current Registry certificate.

Informal assessments of children.

Must be flexible as to classroom assignment and schedule.
Benefits:
H

ealth

C

are

S

ick

T

ime

V

acation

P

ay

H

oliday

P

ay
14.64 - 16.76 /hour
Preschool / Childcare Teacher
What is this?