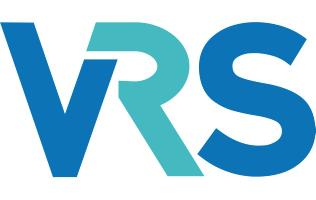 Chromatography Technical Sales at VRS Recruitment
Los Angeles, CA
Chromatography Technical Sales
Southern California
Excellent opportunity for a knowledgeable chromatographer with experience or a desire to transition into technical sales! We are searching for a passionate and customer-facing individual to promote chromatography consumable products throughout Southern California, with a focus on San Diego and Los Angeles.

What you'll do:
Identify and cultivate business opportunities in a range of lab settings with a focus on cannabis, environmental, clinical diagnostics, and pharma / life science
Build relationships with customers based on your ability to provide outstanding technical advice / analytical solutions
Attend conferences and training to maintain a strong understanding of market trends, ensuring your product portfolio is positioned in the best possible manner
What you'll need:
Minimum of BS in Chemistry or closely related subject
Either

2-3 years in technical lab-related sales
OR a thorough understanding of chromatography (LC and/or GC) and the desire & aptitude to transition into technical sales

The ability to travel overnight is an absolute must, as is excellent written and verbal communication skills
What you'll get:
Base $70-90k base + $30k commission at plan (uncapped)
Amazing car allowance and other performance related bonuses
Healthcare (for family)
Career growth within an internationally respected company headquartered in the US!
APPLY NOW!
Click the Apply link on this posting to submit your application to VRS Recruitment. Please include an updated resume and cover letter.
--------------------
VRS (Vantage Resourcing Solutions, LLC) combines Recruitment and Analytical Chemistry expertise to provide an efficient and focused service to client and candidate alike. Our high level of quality service and technical expertise has secured our reputation as a premier supplier of Mass Spectrometry and Analytical Chemistry Recruitment Solutions.
For further details about VRS Recruitment or related opportunities please visit the VRS Recruitment website:
Keywords:  Analytical chemistry jobs, mass spectrometry jobs, analytical chemistry recruitment, mass spectrometry recruitment, chromatography jobs, chromatography recruitment, Analytical Chemistry recruiter, Mass Spectrometry recruiter, Mass Spec recruiter, Chromatography recruiter, LC/MS jobs, LC/MS recruitment, LC/MS recruiter, Analytical Chemist, Mass spectrometrist, LC/MS chemist, mass spec jobs, mass spec recruitment, mass spec recruiter, cannabis chemistry jobs, cannabis chemist jobs, cannabis chem jobs, clinical toxicology jobs, clinical tox jobs, proteomics jobs, clinical recruiter, clinical tox recruiter, clinical jobs, field service engineer, FSE jobs, analytical instrumentation jobs, analytical instrumentation recruiter, analytical instrumentation recruitment, HPLC, UPLC, sales, business development, account manager, marketing, Southern California, SoCal, San Diego, Los Angeles