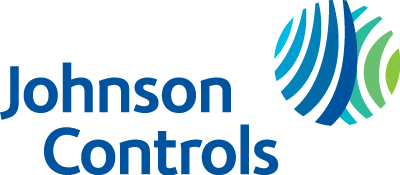 CI/HPT Coordinator at Johnson Controls
Turners Falls, MA
Job Description
CI/HPT Coordinator
What You Will Do:
Insure effective implementation and ongoing effectiveness of High Performance Teams and plant CI efforts. Assesses current state performance, identifies gaps, visualizes and establishes a plan to get to the future state, monitors progress and shares/acquires best-in-class ideas and systems. Direct the High Performance Team process, interacting with the teams, supervision, managers, star guides and other parties, and plant manager.
How You Will Do It:
HPT
•Coordinate the development of scorecards and metrics for the high performance team process. Review and recommend changes as necessary to meet plant objectives.
•Coordinate the formation of high performance teams.
•Document high performance team plans.
•Coordinate and track certification process and star guide systems.
•Insure that all leading indicator information is updated for the teams.
•Insure support information is accurate and timely.
•Insure that the monthly results meetings are scheduled and completed.
•Participate in the high performance team meetings and insure effectiveness of the meetings, scorecard data, and effective action plans are developed by the teams.
•Identify the top performing teams on monthly and annual basis. Coordinate recognition of teams.
•Insure certification process for high performance teams, star points, star guides, and cross functional training are effective.
•Prepare and share with management monthly high performance team results and recommendations.
•Insure high potential team process is compliant with TS16949, ISO 14001, and all applicable regulations, policies and procedures.
•Insure the high performance team concepts are understood and used at all levels of the plant.
•Ability to train other employees
CI
•Identify gaps in Best business Practice Metrics (BBP's), and then works with all levels of the plant in establishing and executing a strategy for improving them.
•Assess the current state of the plant's Operations; Develop Future State vision and drive and monitor the implementation plan.
•Coaches CI team, including Plant Staff, Lean Implementers, and Black Belts to apply correct approach / DMAIC tools for improvement.
•Ensure process owner involvement in SOW development and team leadership
•Using standard tracking and reporting systems, will prepare detailed plans, drive project performance, and assure timely completion and achievement of product / process quality, and savings goals.
•Collaborate with leadership to develop a plant CI Roadmap, driving breakthrough or Best-in-class performance that balances resources between internal plant efficiency and external customer-focused effectiveness projects.
•Assists Process Owners in identifying barriers to project success and helps to drive changes when needed.
•Document improvement process learning and shares best practices with other facilities.
•Assist Plant Manager in any strategic initiative that will help in compliance to standards, implementing new systems, and designing creative solutions that will continuously improve the plant.
•Is accountable to deliver the plant annual CI goals.
•All other tasks as assigned.
•Adheres to the Company's Code of Conduct and Business Ethics standards.
•Responsible for driving Safety Performance in the Plant to achieve and maintain Gold Status (Goal of No Recordable / No Lost Time).
•Responsible for performing 2 Behavior Based Safety Observations monthly
Ensures Safety Training is completed as required for Direct Reports.
Qualifications
What We Look For:
•Bachelor's degree in business, engineering or equivalent experience
•(Plant operations experience, knowledge of process, training experience, etc may be in lieu of Bachelor's degree).
•Working Conditions: Position requires flexibility in hours to work shift hours to coincide with team meetings as necessary, work in plant environment, with some travel. Overtime maybe required to meet objectives.

Who we are
At Johnson Controls, we're shaping the future to create a world that's safe, comfortable and sustainable. Our global team creates innovative, integrated solutions to make cities more connected, buildings more intelligent and vehicles more efficient. We are passionate about improving the way the world lives, works and plays. The future requires bold ideas, an entrepreneurial mind-set and collaboration across boundaries. You need a career focused on tomorrow. Tomorrow needs you
Johnson Controls is an equal employment opportunity and affirmative action employer and all qualified applicants will receive consideration for employment without regard to race, color, religion, sex, national origin, age, protected veteran status, status as a qualified individual with a disability, or any other characteristic protected by law. For more information, please view EEO is the Law. If you are an individual with a disability and you require an accommodation during the application process, please visit www.johnsoncontrols.com/tomorrowneedsyou.

Job
Quality Continuous Improvement
Primary Location
US-MA-Turners Falls
Organization
Bldg Technologies Solutions