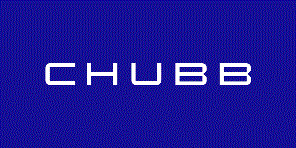 CISA Commercial Insurance Account Executive - Southwest Region at CHUBB
Dallas, TX 75201
Chubb is the world's largest publicly traded property and casualty insurer. With operations in 54 countries, Chubb provides commercial and personal property and casualty insurance, personal accident and supplemental health insurance, reinsurance and life insurance to a diverse group of clients. The company is distinguished by its extensive product and service offerings, broad distribution capabilities, exceptional financial strength, underwriting excellence, superior claims handling expertise and local operations globally. 
Chubb Insurance Solutions Agency (CISA) is a Chubb-owned agency licensed in all 50 states.  CISA administers The Chubb Access Program, an innovative operation driving profitable & organic growth to all US branches.  The Chubb Access Program allows Chubb to strategically expand its agency base by providing managed access to Chubb via CISA for agents who do not have a full appointment with Chubb.  Beyond the Chubb Access Program, CISA also administers other innovative programs designed to efficiently obtain business that Chubb would not normally receive through traditional distribution methods. 
CISA distributes a wide variety of commercial lines products, including Property & Casualty lines, Management & Professional liability lines, as well as Accident & Health.  CISA is one of Chubb's largest and fastest growing distributors, particularly for Commercial Insurance.  The agency serves as a platform for innovative ideas in the areas of remote & digital marketing, alliance sales, and unique distribution challenges. Employees have the opportunity to build technical and marketing skills relating to all of Chubb's commercial and personal products. 
CISA is currently seeking a highly motivated individual to assume the role of Commercial Insurance Account Executive focusing on Property & Casualty business with agents in the Southwest Region.  Primary responsibilities will include developing profitable new commercial business and managing a renewal book.  An emphasis will be placed on cross-selling all eligible Chubb products among submissions received.  This role will be ideal for the individual who wants to gain an understanding of the entire array of Property & Casualty products offered across Commercial Insurance, including all lines of business and industry practices.  The ideal candidate will be skilled at risk selection and identification of cross-sell eligibility while demonstrating eagerness to embrace innovative distribution of commercial products.  A successful candidate will possess a working knowledge of the commercial lines marketplace, strong sales & negotiation acumen, superior time management & organizational skills, and an entrepreneurial spirit. 
In addition to year-end rewards via performance management, the candidate will also be eligible for incentive-based compensation on a quarterly basis for superior financial results.   
Key Responsibilities:
Gather and analyze account specific information on new line property & casualty submissions and develop front line underwriting recommendations.

Place significant emphasis on identifying lines of business/alternative products to cross-sell on submissions received, demonstrating a One Chubb approach to all new business submissions.

Possess a familiarity with Chubb's property & casualty  renewal rate & retention strategies, and be able to articulate renewal positions with agents in a manner that maximizes retention and builds relationships

Prepare quotes and written proposals for enrolled agents according to all established standards and work closely with the agent in an effort to convert prospects into new business

Decline risks that do not fit Chubb's underwriting appetite in a manner that educates agents and creates opportunities for the future

Establish effective relationships with property & casualty  underwriters to meet and exceed new business and renewal goals

Establish effective relationships within CISA and help teammates develop their commercial insurance knowledge

Successfully account round target accounts

Build key relationships with emerging and high performing agents to drive new business and establish Chubb as the primary choice for target business

Effectively manage a high volume of submission flow and document agency management system with all pertinent information to avoid potential errors and omissions  

Competencies:
Proven experience at meeting new business production goals
Ability to effectively cross-sell various Chubb product offerings
Demonstrated sales and marketing ability and an understanding of the competitive advantages of Chubb's products
Superior organizational skills
Ability to multitask, meet deadlines and set priorities
Demonstrated strong analytical skills
Ability to effectively use multiple electronic systems (including but not limited to MS Office, CUW, Tracker, MIS)
Strong interpersonal and communication skills
Effective negotiation skills 
Education and Experience
: 
Bachelor's Degree or equivalent related job experience

Minimum of  two years property & casualty underwriting experience with a demonstrated ability to deliver an underwriting profit
Willingness to obtain Texas Property and Casualty producer license 
*Location of position is Texas; flexible to Dallas or Houston
Chubb strives to offer a diverse and inclusive and rewarding work environment.  Teamwork and mutual respect are central to how Chubb operates and we believe the best solutions draw upon diverse perspectives, experiences and skills.  We operate in such a way where everyone, regardless of their singular background has the opportunity to contribute to our collective success.                                         
Chubb offers a competitive compensation package and comprehensive benefits package including life, health and dental, vision, a generous retirement savings plan, disability coverage, stock purchase plan, flexible spending accounts, tuition reimbursement, and business casual dress.  At Chubb, we are committed to equal employment opportunity and compliance with all laws and regulations pertaining to it.  Our policy is to provide employment, training, compensation, promotion, and other conditions or opportunities of employment, without regard to race, color, religion, age, sex, sexual orientation, transgender, national origin, disability, genetic information, veteran, or marital status, or any other characteristic protected by law.