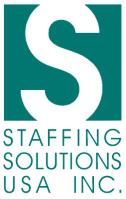 CITRIX INFRASTRUCTURE ENGINEER from Staffing Solutions USA, Inc.
Jersey City, NJ
CITRIX INFRASTRUCTURE ENGINEER

ROLE SUMMARY
This individual will be responsible for implementing, administering and maintaining the company's Citrix infrastructure technologies. To drive continual improvement in processes, people, technology and leading the design, implementation, and maintenance of the bank's Citrix environment for a 24x7 operating model. The Senior Citrix Engineer requires both technical experience and the ability to interface with all levels of users and management.
Responsibilities:
· Perform all aspects of Level 3 Citrix support activities for the company's global Citrix Infrastructure, consisting of Citrix XenApp / XenDesktop 6.x / 7.x, NetScaler (physical and virtual), Director, Storefront, Web Interface, Delivery Controllers (CDC), Provisioning Services (PVS), VDI and etc. 
· Responsible for capacity planning, monitoring, performance and tuning. 
· Perform quality assurance of all changes before they are implemented in the production environment.
· Act as a technical resource, working with the architecture department to deliver infrastructure projects when required. 
· Provide day-to-day operational support for VMware, Windows Server and Active Directory.
Qualifications:
Ideally, the person would have a Bachelors degree or equivalent in Computer Science or similar field. This role does require a minimum of seven (7) year experience working in a support / engineering role within a high paced IT environment, preferably within a financial institution.
 Expert knowledge of XenDesktop 6.x + and strong Netscaler experience
· Expert knowledge of Citrix supporting services, including but not limited to StoreFront, Director, PVS, CDC, ShareFile and etc
· Strong experience of Microsoft Windows operating systems and Group Policy
· Design, build, implementation and support experience of global XenApp farms.
· Advanced performance tuning/optimization skills
· Ability to own complicated problems to conclusion and to coordinate multiple teams in fault finding processes
· Experience with VMware and knowledge of other server and desktop virtualization technologies
· Good knowledge of Powershell, other scripting languages and automation workflows
Desirable:
· Good knowledge of C#
· Good knowledge of Application Packaging (App-V)
· Good knowledge of AppSense Products (AM,EM, PM)
· Current Citrix Certifications
 SEND YOUR RESUME TO JOBS@SSUSA.COM
AND MENTION JOB 808 IN THE SUBJECT BOX