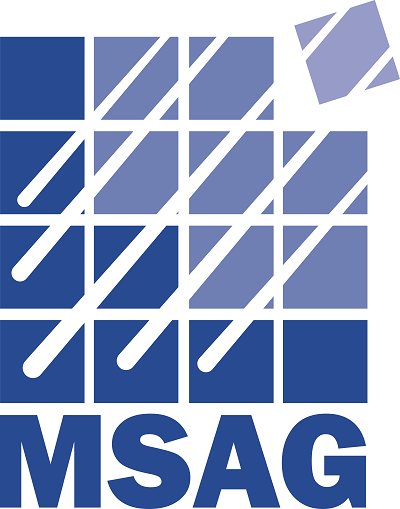 Civil Engineer at Micro Systems Automation Group
Mildenhall, ANGL
Location: RAF Mildenhall, UK
Must have an Active Secret Clearance

MicroSystems Automation Group (MSAG) is a Service-Disabled Veteran-Owned Small Business (SDVOSB) providing subject matter expertise and technology solutions for government and commercial clients since 1988. We have a rich history of working with clients to understand their business problems and leverage our technical expertise and knowledge to deliver solutions that improve their business performance.
MSAG is seeking a civil engineer to support the United States Air Force providing responsive, flexible full-spectrum installation engineering services. This position delivers centralized facility design and construction support for military construction, modernization, and sustainment of critical infrastructure.

Educational Level/Years of Experience: 3-10 year of experience. Bachelor or Master of Science in civil Engineering from an ABET-accredited university is required.

Residency Requirements: Subject to United States Visiting Forces (USVF) agreement and Status of Forces Agreement (SOFA) or have a United Kingdom work/residence permit at time of award.

Construction Project Manager for an average of 6-8 projects per year. Project Management will include all phases of project management to include Administrative, Planning, Design, Solicitation, Construction and Closeout.

Provide demonstrated performance of work in the following areas:
A wide range of engineering or architectural theories, concepts, principles, practices, techniques and methods to apply advanced concepts and principles to building design, construction processes, and project management;
Design/construction standards, methods, practices, techniques, materials, and contracting procedures relevant to executing assigned contracts/projects especially pertaining to Federal design and construction contracts;
Providing technical input into development of non-A&AS acquisition strategy; assisting in developing non-A&AS source selection evaluation criteria; providing technical advice during evaluation of non-A&AS proposals; technical support of major acquisition initiatives;
Ability to forecast, develop, and evaluate resource requirements pertaining to assigned project(s), and develop concise written technical information appropriate for any specific audience;
Commercial/Industrial sustainable design and development project/program experience;
Performing quality assurance oversight of Architect/Engineer and construction contractor technical work products, including assessment for compliance with applicable codes and design criteria
Providing technical training, lessons learned, and best practices to technical and project management staff;
Knowledge of Facility and Building systems- Roofing, Building Envelope, Interior Construction, MEP (Mechanical, Electrical and Plumbing), Building automation, etc.
Experience applying the Department of Defense Unified Facilities Criteria and Uniform Facilities Guide Specifications to complex facility construction projects
Ability to coordinate access to facilities, set up briefings, and conduct interviews with facility personnel
Ability to organize and gather project data, conduct analysis, prepare reports and provide recommendations without assistance
Ability to communicate effectively, both orally and in writing, with senior officials from a broad array of activities, including federal and local government and industry.
Project Management certification. Industry accredited/recognized, such as Project Management Professional (PMP) or PRINCE2.
Utilizing and applying computer software including Microsoft Office (Excel, Word, PowerPoint), Autodesk AutoCAD 2013, etc.
Read and understand BIM submittals, CAD drawings, old blueprints, and facility/project specifications.
Understanding of UK Building Regulations and Codes.


*Position is Contingent Upon Contract Award



All staff employees are eligible for paid company benefits, paid time off, sick leave and federal /national holiday pay.
We are an Equal Opportunity Employer.
Interested candidates should apply to the position via our career portal at http://msag.catsone.com/careers/index.php?m=portal&a=details&jobOrderID=10738780

MicroSystems Automation Group (MSAG) is a Service-Disabled Veteran-Owned Small Business headquartered in Falls Church, VA. Since our beginning in 1986, we have provided technology solutions for Government and Commercial clients. Our company has a GREAT corporate culture and is very customer and employee oriented. Find our company reviews on glassdoor.com at https://www.glassdoor.com/Reviews/MSAG-Reviews-E812411.htm