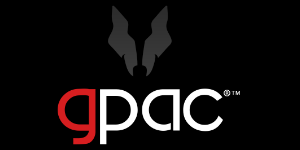 Civil Traffic Engineer at gpac
Chicago, IL
Job Description
My client has an excellent career opportunity for a Civil Traffic Engineer position in Chicago, IL office who has Traffic/Transportation experience. The position will be a lead project engineer with the responsibilities for all aspects of planning, design and plan preparation for a variety of projects. Specializing in roads, highways and bridges.
Requirements:
Bachelor's Degree in Civil Engineering
P.E. license or the ability to get one in the future
Minimum of 1 years of traffic/transportation engineering experience
Excellent written and verbal communication skills
Software preferred:AutoCAD, ArcGIS, Microsoft Office other software helpful; and HCS to determine the LOS; other software that is useful is VISSIM, Synchro, CDI, SIS, SIDRA, TDPI, PASSERIV and TRANSYT. The more you know the better
Strong organizational and time management skills
Ability to work independently as well as in a team environment
Responsibilities:
Planning, geometric design and traffic operations of roads, streets, highways and bridges and their networks, terminals, abutting lands and relationships with other modes of transportation for the achievement of safe, efficient and convenient movement of the public in an environmentally safe manner. Crash studies, field tests, living barrier design, pedestrian safety studies and design
Organize and manage multiple priorities
Obtain permits and plan approvals for all types of traffic/transportation projects from local government and state / federal agencies
This position offers above average competitive base salary, benefits program and paid time off. Just a great overall office culture. "From hire to retire", we believe taking care of our employees for life. Do you want to be a part of something special?
Please send resume, project list and if possible a portfolio as it would be very helpful
Jeff Knopf
Search Consultant
gpac
(605) 231-5563
Jeff.Knopf@gogpac.com
gpac (Growing People and Companies) is an award-winning search firm specializing in placing quality professionals within multiple industries across the United States for the past 27 years. We are extremely competitive, client-focused, and realize that our value is in our ability to deliver the right solutions at the right time.
All qualified applicants will receive consideration without regard to race, color, religion, sex, sexual orientation, gender identity, national origin or protected veteran status.