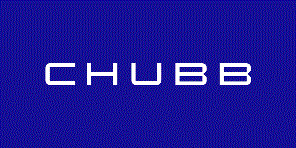 Claim Director, Workers' Compensation at CHUBB
Wilmington, DE 19801
Chubb is the world's largest publicly traded property and casualty insurer.  With operations in 54 countries, Chubb provides commercial and personal property and casualty insurance, personal accident and supplemental health insurance, reinsurance and life insurance to a diverse group of clients.
Scope:
Perform assignments, tasks or activities that contribute to the overall business objectives of the corporation and the business divisions being supported.  Develop and maintain strong relationships with both external and internal customers in an effort to increase productivity with a focus on achieving claims handling excellence.  Maintain proactive management of claims by focusing efforts toward expedient and equitable resolutions and insuring established reserves reflect Chubb North America's financial exposure. Provide timely and appropriate direction and authority to Third Party Administrators.  
Responsibilities:
- Establish strong relationships with insureds and  Third Party Administrators
- Oversight management of  approximately 450 claims
- Provide direction, reserve and settlement authority to claim handlers as outlined in Chubb North America    Claim Handling Guidelines and within Director's authority, elevating requests above authority to appropriate management levels for approval
- Perform assignments, tasks or activities that contribute to the overall objectives of the business division being supported including but not limited to; conducting audits, providing financial analysis on reserve adequacy, identifying occupational disease exposures, and providing expertise on jurisdictional nuances
- Work closely with other Chubb disciplines in a team environment consisting of underwriting, actuarial, legal and accounting
- Ensure all recovery opportunities are investigated and explored
- Participate in the assigned weekly rotation Claim Loss Report (CLR) Committee to discuss complex claims
- Identify trends to determine individual or office weaknesses and develop action plans to correct negative trends and establish monitoring method to insure action plans have been successfully implemented
- Responsible for implementation, monitoring and reporting on results of assigned special projects
- Participation in jurisdictional or procedural training by Chubb North American Claims
- Facilitate training for emerging jurisdictional or procedural issues  
- Demonstrate skills in the following competencies: Strategic Leadership, 
Business Acumen, Orientation to Results, Influencing Outcomes, and Focus on Development
- Have an excellent understanding and demonstrated ability to apply the technical aspects of claim handling
- Effectively evaluate programs and procedures for continuous improvements
Qualifications:
- Minimum of 5 to 7 years WC claims and/or legal experience; supervisory experience a plus
- Bachelor Degree or equivalent business experience
- Working knowledge of industry best practices and procedures
- Ability to make prompt, intelligent decisions based upon detailed analysis of complex issues
- Demonstrated oral and written communication skills, negotiation skills and influence management skills
- Ability to manage and operate in a team effectively
- Ability to facilitate and lead group(s) of people
- Demonstrate a proactive approach to servicing both external and internal customers
- Excellent interpersonal skills and ability to maintain positive approach
- Excellent time management and organizational skills
- Insurance courses a plus       
Chubb strives to offer a diverse and inclusive and rewarding work environment.  Teamwork and mutual respect are central to how Chubb operates and we believe the best solutions draw upon diverse perspectives, experiences and skills.  We operate in such a way where everyone, regardless of their singular background has the opportunity to contribute to our collective success.
Chubb offers a competitive compensation package and comprehensive benefits package including life, health and dental, vision, a generous retirement savings plan, disability coverage, stock purchase plan, flexible spending accounts, tuition reimbursement, and business casual dress.  At Chubb, we are committed to equal employment opportunity and compliance with all laws and regulations pertaining to it.  Our policy is to provide employment, training, compensation, promotion, and other conditions or opportunities of employment, without regard to race, color, religion, age, sex, sexual orientation, transgender, national origin, disability, genetic information, veteran, or marital status, or any other characteristic protected by law.