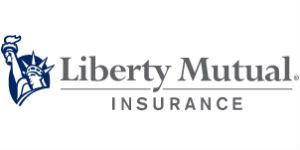 Claim Resolution Specialist and NoFault LM Field – Fastpath at Liberty Mutual Insurance
Uniondale, NY 11553
Under moderate supervision in a branch office, obtains information, maintains essential information and determines coverage and eligibility under the policy in order to process medical claims. Recognizes and solves problems of limited scope and complexity.
Responsibilities:
Obtains information and maintains accurate records about accidents and injuries from customers and claimants through telephone and written reports.
Reviews medical records, and communicates with customers, claimants, physicians, medical providers, attorneys, agents and repair shops, etc.
Secures essential facts about accidents, assesses liability/compensability, negotiates settlements and explains denials to policyholders and claimants.
Recognizes potential subrogation cases, prepares cases for subrogation and refers these cases to the Centralized Subrogation Unit.
Reviews medical records and bills to verify claimed treatment is causally related to the accident and is reasonable and necessary given facts of the claim.
Learns to use internet and Liberty Mutual contracted vendors (i.e. Smart Advisor, AIS) for evaluation of medical payments.
Follows ICP procedures to screen and rule out bodily injury claims and refers potential bodily injury.
Obtains recorded interviews as required.
Processes Wage Claims, No Fault and medical payment claims.
Secures and reviews appropriate medical documentation to verify treatment and causal relationship.
Registers claims, updates status notes, establishes target dates, communicates with others, schedules appointments and releases payments on the automated system within limit of authority.
May arrange Independent Medical Exams.
Demonstrates a proficient understanding and use of basic policy/contract coverages and be able to recognize questionable coverage/contract situations which necessitate supervisory involvement.
Good oral and telephone communication skills as well as typing skills required.
The capabilities, skills and knowledge required is normally acquired through a High School diploma or equivalent experience and at least 1-3 years of directly related experience.
Ability to obtain proper licensing as required.  
At Liberty Mutual, our purpose is to help people embrace today and confidently pursue tomorrow. That's why we provide an environment focused on openness, inclusion, trust and respect. Here, you'll discover our expansive range of roles, and a workplace where we aim to help turn your passion into a rewarding profession.   
Liberty Mutual has proudly been recognized as a "Great Place to Work" by Great Place to Work® US for the past several years. We were also selected as one of the "100 Best Places to Work in IT" on IDG's Insider Pro and Computerworld's 2020 list. For many years running, we have been named by Forbes as one of America's Best Employers for Women and one of America's Best Employers for New Graduates—as well as one of America's Best Employers for Diversity. To learn more about our commitment to diversity and inclusion please visit: https://jobs.libertymutualgroup.com/diversity-inclusion 
We value your hard work, integrity and commitment to make things better, and we put people first by offering you benefits that support your life and well-being. To learn more about our benefit offerings please visit: https://LMI.co/Benefits  
Liberty Mutual is an equal opportunity employer. We will not tolerate discrimination on the basis of race, color, national origin, sex, sexual orientation, gender identity, religion, age, disability, veteran's status, pregnancy, genetic information or on any basis prohibited by federal, state or local law.