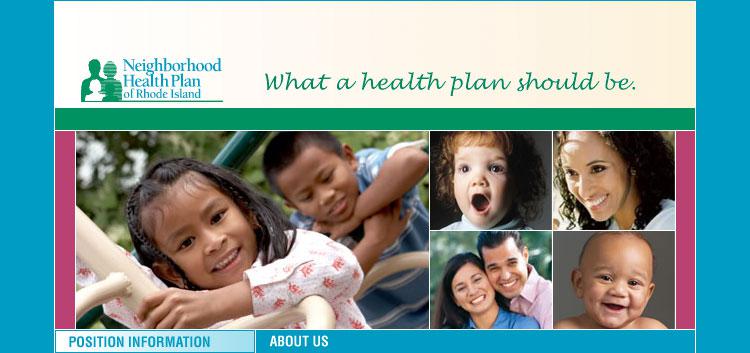 Claims Edit and Policy Specialist at Neighborhood Health Plan of RI
Smithfield, RI
Overview
This position is responsible for managing all aspects of the organization's claim payment edits, including the development, implementation and oversight of the claims processing system edits and claim-editing software edits and associated payment policies. This position develops, facilitates and implements policies that support strategic, corporate and department goals.  This position is responsible for ongoing monitoring and adherence to all managed care health plan claim edit requirements.
Responsibilities
Act as the subject matter expert (SME) for claim payment edits and claim editing software
Develop and implement provider payment and departmental policies
Monitor Centers for Medicare & Medicaid Services (CMS), Federal, State, industry standards and software updates to ensure editing rules are in alignment with organizational needs for each product line
Responsible for resolving claim edits inquires
Work collaboratively with the configuration teams to implement necessary updates
Provide recommendations to identified system issues
Recommend improvements to department procedural guidelines
Work with providers, as appropriate, to ensure policies are consumable
Responsible for complying with Neighborhood's Corporate Compliance Program, Standards of Business Conduct, applicable contracts, laws, rules and regulations, policies and procedures as it applies to individual job duties, the department, and the Company. This position must exercise due diligence to prevent, detect and report unlawful and/or unethical conduct by fellow co-workers, professional affiliates and/or agents
Other duties as assigned
Qualifications
Required:
Bachelor's degree in Health Administration, Business Administration, Public Health or a related field or an equivalent amount of education and experience
Five (5)+ years' experience in all aspects of physician billing, including professional and facility coding
Five (5)+ years' experience with commercial, Medicaid or Medicare reimbursement
Three (3)+ years' direct application of coding, billing and reimbursement mechanisms
One (1)+ years' experience Optum CES software
Claims editing software administration experience
Intermediate to Advanced skills in Microsoft Office (Word, Excel, Outlook)
Demonstrated customer service skills
Demonstrated detail-oriented with excellent organizational skills and the ability to prioritize in a fast-paced environment
Demonstrated working knowledge of CMS, Federal and State requirements and industry payment policies
Excellent written and strong business communication skills (written and verbal) public relations, presentation and facilitation skills
Proven ability to effectively develop policies
Work independently and proactively with minimal direction/supervision
Preferred:
American Academy of Professional Coders (AAPC) certification
Experience in Cognos
Experience in HealthRules
Experience in MedInsight
Experience in SharePoint
Experience in Project Management
Knowledge of Quality Improvement Processes (e.g. Lean, Six Sigma)
Can quickly process large amounts of information, connect and integrate data into new solutions or a better understanding of problems, and identify weakness areas for improvement
Project management experience
Provider relations experience
Core Company-Wide Competencies:
Communicate Effectively
Respect Others & Value Diversity
Analyze Issues & Solve Problems
Drive for Customer Success
Manage Performance, Productivity & Results
Develop Flexibility & Achieve Change
Job Specific Competencies:
Collaborate & Foster Teamwork
Attend to Detail & Improve Quality
Plan & Organize
Exercise Sound Judgement & Decision Making
Flexible Work Arrangement:
Telecommuting Arrangement:
Travel Requirements
Ability to travel including reliable transportation, a valid driver's license and proof of insurance
Neighborhood is an Affirmative Action and Equal Opportunity Employer and all qualified applicants will receive consideration for employment without regard to race, color, religion, gender, sexual orientation, national origin, genetic information, age, disability, veteran status or any other legally protected basis.
Neighborhood is committed to ensuring individuals with disabilities and/or those who have special needs participate in the workforce and are afforded equal opportunity to apply for jobs. If you would like to contact us regarding the accessibility of our Website or need assistance completing the application process, please contact us at recruiting@nhpri.org.
Neighborhood is an EOE M/F/D/V and an E-Verify Employer