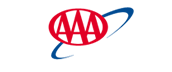 Claims Homeowners Representative II – Water Mitigation at AAA OHIO AUTO CLUB
Saint Louis, MO
Claims Homeowners Representative II – Water Mitigation
The ideal candidate's primary responsibilities will be reviewing water mitigation bills and negotiating with contractors and vendors on bills that ate not in compliance with industry standards.
This is a field position handling Homeowner claims involving property lines of insurance written in compliance with all regulatory and statutory requirements once the water mitigation rotation is completed. The ideal candidate will then handle claims in the field primarily in the St. Louis or Kansas City markets.
Inspection, investigating, evaluation and negotiation of Homeowners claims in the field.

Employing discretion and independent judgement to ensure compliance.

Physical ability to inspect claims in the field with the ability to climb roofs, outside in all types of weather conditions and the able to life 50 lbs. or more.

Requires moderate computer and line of business technical software skills, organization and planning recognition skills.

Travel may be required.


Qualifications
Four-year college degree preferred.

Advance organization and planning recognition skills required.

Advanced interpersonal skills required.

Valid driver's license with a level of financial responsibility required by the Club and an acceptable motor vehicle driving record required.
Our exceptional benefits program includes medical, dental and vision, 401(k) retirement savings, pension plan, flexible spending accounts, life insurance, and more.
Apply on line at AAA.com.
If you are looking for a career opportunity, it's easy!
Equal opportunity employer (EOE)