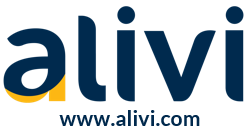 Claims Manager (Medical) at Alivi
Doral, FL 33126
ABOUT THE POSITION:
We are seeking an energetic, innovative and entrepreneurial Claims Manager to join our growing team in Doral, Florida. The Claims Manager is responsible for the following:
RESPONSIBILITIES/TASKS:
The Claims Manager manages the operational activities and staff of the Claims Department in accordance with the Company guidelines, varying client needs, and legislative requirements.
Must be capable of resolving escalated issues arising from operations and requiring coordination with other departments.
Build and maintain a dynamic team ensuring top talent is maintained and engaged every day.
Manage daily activities and functions of claims team for all accounts.
Must be responsible for overseeing daily operations of the claim department to ensure claims are processed timely, accurate and in compliance with all federal and state healthcare plan laws and regulations.
Acts as Subject Matter Expert in issues related to claims processing, payment dispute resolution, cost containment, audit processes and contract interpretation.
Develops, implements and updates Policy and Procedures to ensure compliance with CMS, specific state and HIPAA regulations.
Identify, process and/or report on Report over-payments, underpayments, and other irregularities in accordance to regulatory requirements or provider specific contractual requirements
Design and implement various policies and procedures and training for claim operations
Provide services to all business requirements and Act as liaison to all other business units collaborating to ensure optimal handling of all claims, specific to their needs and investigate all issues as well as and provide claims training as it relates to the needs of each business function.for all business units.
Manage resolution of Risk Partners Contestation of payment reporting
Actively collaborate with management and staff to ensure that "best practices" are followed and continually seek efficient and innovative processes, technologies and approaches to optimize use of resources and enhance operations.
This position description identifies the responsibilities and tasks typically associated with the performance of the position. Other relevant essential functions may be required.

Minimum Qualifications
Bachelor's Degree or equivalent experience
Extensive knowledge of Medicare Reimbursement (FFS, APC, DRG, RUGs) and correct coding guidelines as well as alternative payment methods (Flat Fees, Cap, Global and value based)
3-5 years of Claims Management experience in a healthcare organization
3-5 years of experience where you were responsible for setting standards and goals that met or exceeded company and client Service Level Agreements (SLA's)
Demonstrated experience in developing and leading process improvement projects that drive operational efficiencies
Entrepreneurial mindset geared toward the creation, execution and continuous improvement of health plan operations and implementations
Excellent written and oral presentation skills
Demonstrated exceptional active listening and communications skills
English / Spanish