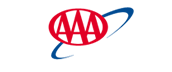 Claims Team Manager at AAA OHIO AUTO CLUB
Gardena, CA
Teamwork. Integrity Dedication.
Together, We Make A Difference.
Who we are:
AAA is a member service organization affiliated with the national AAA network. With offices across the U.S., we're united by common mission and common values of excellent member service. With more than 14,000 employees in 21 states, we provide legendary service to 16 million loyal members. With a constantly growing membership, we are always welcoming dedicated professionals looking to challenge themselves and build a career within our dynamic organization. You will find that being part of a very successful team is extremely rewarding. If you are a career-minded, service-driven professional looking to join a fast paced organization then you have come to the right place.
What you'll do:
When you join the Automobile Club of Southern California as a Claims Team Manager, you're bringing your expertise to a best-in-class organization that is focused on delivering quality service to our members. As a Team Manager within our Claims Department, you will:
Supports the Claims Operation by providing service pursuant to the policy by handling claims of material damage, property and/or liability lines of insurance written by the Interinsurance Exchange in compliance with all regulatory and statutory requirements.
Primary Functions includes managing & coordinating a claims team to ensure cost control, appropriate loss payment, staffing, performance measurement.
Communicate Corporate, Unit and Team goals with direct reports and reinforce/monitor behavior that further technical and customer service performance expectations.
Ensure effective communication by the unit management team with internal and external customers, communicate and interact with a variety of individuals to address customer services issues a prompt and professional manner.
Investigate, evaluate and negotiate claims in compliance with established company technical and customer service Best Practices.
Track and monitor all statistical measures and behavioral indicators to evaluate Claims Reps performance (e.g. file review, audits, reports and complaints) along with coach and counsel employees on performance in a responsive and timely manner.
Resolve a variety of customer service issues through communication and interaction.
Implement effective ways (internal/external) to monitor and evaluate customer concerns, issues, satisfaction and anticipate customer needs.
Manage employee recruitment and development effectively.
Identify and implement staff development and training needs to support an effective succession plan.
Lead meetings in collaboration with unit management to communicate goals with direct reports.
Maintain knowledge of current industry developments and best practices. Participate in committees and projects that will support the organization's goals and objectives.
Perform other duties and responsibilities as assigned or required.
Qualifications
What you bring:
Four year degree or commensurate experience highly desirable.
Technical experience includes 5 to 10 years of claims handling..
Strong organizational skills required as well as the ability to multitask
Must be able to delegate and oversee projects and assignments to other employees as directed
Must know or quickly learn corporate policies, procedures and guidelines in many areas and be familiar with various functions within the club.
Exceptional time management and self-management skills and attributes are required to independently prioritize tasks in order to effectively meet deadlines and ensure assigned projects are completed on time and within guidelines
Planning and delegation (oral and written).
Strong communication skills are a must as well as excellent interpersonal skills and can effectively lead change.
Proficient in automated estimating systems.
Knowledge of Microsoft Office including Outlook, Word, Access and Excel preferred
MS Project and Publisher desired.
What's in it for me?
A career with growth potential.
Our comprehensive and employee centric training facility located in Costa Mesa provides training programs to help employees acquire various skills necessary to do their jobs and to support career development.
The satisfaction of knowing you provide a meaningful service to our insured's' who rely on you for assistance.
Remarkable benefits:
Health Coverage for Medical, Dental, Vision
Paid time off including Vacation, Illness and Holidays
Disability Coverage
Life Insurance, Pension and 401k Savings Plan
Employee Rewards and Discounts
Career opportunities across multiple business lines and states
'Creating members for life by exceeding our members' expectations through valuable products and legendary service.'
AAA is an Equal Opportunity Employer
The Automobile Club of Southern California will consider for employment qualified applicants with criminal histories in a manner consistent with Article 9, Chapter XVIII of the Los Angeles Municipal Code.