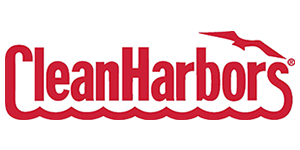 Class A CDL Driver at Clean Harbors Environmental Services, Inc
Las Vegas, NV
Position Description:
The Opportunity
 
The Driver operates a Class A truck and trailer to collect used oil from customer locations, including automotive and industrial parts cleaning technology to auto-mechanic/body shops, car dealerships, and other automotive and industrial businesses.
Why work for Thermo Fluids Inc.? 
Health and Safety is our #1 priority and we live it 3-6-5!
Competitive wages
Comprehensive health benefits coverage after 30 days of full-time employment
Group 401K with company matching component
Generous paid time off, company paid training and tuition reimbursement
Positive and safe work environments
Opportunities for growth and development for all the stages of your career 
Key Responsibilities: 
Ensuring that Health and Safety is the number one priority by complying with all safe work practices, policies, and processes and acting in a safe manner at all times;
Operate Class A truck with trailer on established route collecting used oil from customers within in the industrial and automotive section
Provide existing customers with total waste management solutions ensuring local, state and federal regulatory compliance through the collection and transportation of hazardous and non-hazardous waste or materials from a customer's waste stream back to the branch/facility for disposal
What does it take to work for Thermo Fluids Inc.? 
Class A CDL with hazmat endorsement is required;
Ability to operate manual transmission is required;
2+ years of previous commercial driving experience;
Strong communication and customer service skills;
Thermo Fluids
, Inc., a wholly-owned subsidiary of Safety-Kleen Systems, Inc., provides quality environmental services through a network of branch facilities in 21 U.S. states. The company services more than 20,000 customers, offering a broad range of environmental services that includes used oil recycling, used oil filter recycling, antifreeze products, and antifreeze recycling. Its industrial waste management services include vacuum services, and hazardous waste management. With an emphasis on customer confidence and protection, Thermo Fluids offers the industry exclusive Green Shield Services program, which combines the very best in collection and recycling services with best practices for a sustainable environment. 
Join our safety focused team today!  
To learn more about our company, and to apply online for this exciting opportunity, 
visit us at 
www.safety-kleen.com/careers
For additional information about driver career opportunities, please call us at 1-833-32-DRIVE (1-833-32-37483) 


We thank all those interested in joining the Safety-Kleen team; however only those that complete the online application and meet the minimum job qualifications will be considered for this role.
Safety-Kleen Systems, a Clean Harbors company is a Military & Veteran friendly company.*CH
Potential Applicants:

We are an Equal Opportunity Employer and do not discriminate against applicants due to veterans status or on the basis of disability.