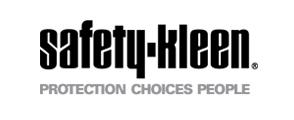 Class A Truck Driver (Night Shift) at Clean Harbors/Safety-Kleen
El Cajon, CA 92020
The Opportunity

Safety-Kleen is seeking a Overnight Class A Truck Driver (Local) to perform daily routes. This position does not require overnight travel. You will be responsible for transporting hazardous and non-hazardous materials between Safety-Kleen sites and other facilities. You will be working within the parameters of a scheduled start time in the main office at 5/6 PM and end at about 2/3 AM.

Why work for Safety-Kleen?
Health and Safety is our #1 priority and we live it 3-6-5!

Competitive hourly wages

Comprehensive health benefits coverage after 30 days of full-time employment

Group 401K with company matching component

Generous paid time off, company paid training and tuition reimbursement

Positive and safe work environments

Opportunities for growth and development for all the stages of your career
Key Responsibilities:
Ensures Health and Safety is the number one priority by complying with all safe work practices, policies, and processes and acting in a safe manner at all times;

Maintain daily logs, time sheets, expense reports, dispatch and trip reports as well as a vehicle inspection reports;

Transferring used oil, antifreeze, and JP to multiple facilities;

Loading and unloading various types of materials;

Operating a straight truck or a tractor trailer.
What does it take to work for Safety-Kleen?
Excellent working knowledge of the transportation of hazardous materials;

Class A CDL license required;

HAZMAT and Doubles endorsements are preferred;

1+ years driving experience and a good driving record;

Strong organizational and communication skills are essential;

Wearing a respirator may be required while performing certain functions of this job.
Safety-Kleen Systems, a Clean Harbors company, has a commitment to excellence deeply rooted in a strong sense of tradition. Our entire business model revolves around keeping North American businesses green. We generate more than $1.2 billion in annual revenue as a world-class environmental service organization and market leader in industrial hazardous waste management, parts-cleaning technology, and oil re-refining. We collect over 200 million gallons of used motor oil each year and we have the largest re-refinery capacity in North America allowing us to re-refine more than 150 million gallons each year. Every day, we help our customers resolve their waste management needs and reduce their carbon footprint. PROTECTION. CHOICES. PEOPLE. MAKE GREEN WORK ™

For additional information about driver career opportunities, please call us at 1-833-32-DRIVE (1-833-32-37483)

We thank all those interested in joining the Safety-Kleen team; however only those that complete the online application and meet the minimum job qualifications will be considered for this role.

Safety-Kleen Systems, a Clean Harbors company is a Military & Veteran friendly company.

*SK