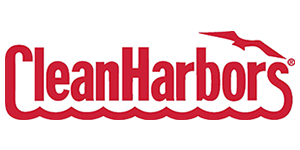 Class B Box Truck Driver at Clean Harbors Environmental Services, Inc
Dallas, TX
Position Description:
The Opportunity
Our Clean Harbor's Dallas, TX location is currently hiring Class B Box Truck Drivers. This role is approximately 50% driving and 50% manual labor. Working typically Monday through Fridays, candidates must be available for overnight travel, up to 3-5 times per week and will be working mainly in the Texas, Arkansas and Oklahoma areas.
Why work for Clean Harbors? 
Health and Safety is our #1 priority and we live it 3-6-5!
Competitive wages;
Comprehensive health benefits coverage after 30 days of full-time employment;
Group 401K with company matching component;
Opportunities for growth and development for all the stages of your career;
Generous paid time off, company paid training and tuition reimbursement;
Positive and safe work environments.
Key Responsibilities: 
Ensures that Health and Safety is the number one priority by complying with all safe work practices, policies, and processes and acting in a safe manner at all times;
Performs driving duties associated industrial waste management;
Delivers supplies to customer sites and collects hazardous and non-hazardous waste from customers sites and delivers the waste back to our Clean Harbors facilities for disposal;
Operates Class B Box Truck units;
Maintains daily logs, time sheets, expense reports, dispatch and trip reports as well as vehicle inspection reports. 
What does it take to work for Clean Harbors? 
Class B CDL License required;
Previous Box Truck experience required;
Ability to obtain a Tanker and Hazmat endorsement upon hire;
Ability to drive a manual transmission preferred;
Willing to work outside in all types of weather conditions;
Willing to travel overnight up to 5 nights a week. 
Wondering what to expect in starting your career with Clean Harbors? Click Here to view a Day in the Life Video! 

40-years of sustainability in action.Clean Harbors is the leading provider of environmental, energy and industrial services throughout the United States, Canada, Mexico and Puerto Rico.  Everywhere industry meets environment, Clean Harbors is on-site, providing premier environmental, energy and industrial services. We are solving tough problems through innovation and proven methodology – come be part of the solution with us. 
Join our safety focused team today!  To learn more about our company, and to apply online for this exciting opportunity, visit us at https://careers.cleanharbors.com/ 
For additional information about driver career opportunities, please call us at 1-833-32-DRIVE (1-833-32-37483) 
We thank all those interested in joining the Clean Harbors team; however only those that complete the online application and meet the minimum job qualifications will be considered for this role. 
Clean Harbors is a Military & Veteran friendly company. 
*C


Potential Applicants:

We are an Equal Opportunity Employer and do not discriminate against applicants due to veterans status or on the basis of disability.