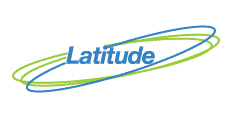 Cleared Telecommunications Engineer at Latitude
Arlington, VA
ACTIVE SECRET CLEARANCE OR HIGHER IS REQUIRED
The Senior Telecommunications Technician is responsible for providing support to the telecom infrastructure including: VoIP phone system; SIP communications, Classified and Non-Classified communications; wireless communications and personal electronic devices, cable plant infrastructure, PBX support, Voice Mail Support, and Telecommunications operation and maintenance support for a 3,800 end-user organization.
Responsibilities:
Core Hours are 6am – 6pm weekdays and must be able to work 9 hours in this window with off-hours for project work as necessary.
Support Avaya Telephony and VOIP Terminologies such as H.323, SIP, T1, PRI's DS3.
Hands on support of Avaya Software such as Avaya System Manager, Session Manager, Avaya Equinox, or Avaya Call Management Solution (CMS)
Support call Voice Engineering Initiatives for all Project-related and ongoing operations for voice communication services.
Implements and troubleshoots Voice related solutions/incidents/system outages.
Monitor, review, recommend, test and implement new software revision/ feature sets/ Patch evaluation and periodic system refresh.
Provide operation and maintenance service per defined service level agreements.
Telecom switch and voicemail programming and support.
Support for landline telephony management.
Remote site telecommunications service support.
Wireless device (e.g. smartphone, satellite phone, table and hotspot) support.
Basic Required Qualifications and Skills:
Avaya Aura phone system experience.
Communications Manager Messaging system programming experience.
Fiber and copper installation and support experience (termination, testing, installing).
Minimum of two years of Telecommunications Experience.
Working Knowledge and experience with AVAYA communications system 6.1 or greater.
Desired Qualifications and Skills:
It is highly desirable that the candidate have two or more of the following qualifications:
Enterprise Survivable Server
Avaya System Manager and Session Manager
Avaya Equinox
Avaya Call Management Solution (CMS)
ITIL v3 Foundation Certification
Communication Manager Messaging
Call Manager 7.1
SIP Service
RedSky(e-911)
NICE or Verint Call Recording
A relevant educational degree in one of the follow fields: Computer Science, Information Systems, Information Technology, Cyber Security, Systems Engineering, Computation Science, Computer Engineering, Electrical Engineering, Information Technology, Software Engineering, Systems Engineering, or Telecommunications.