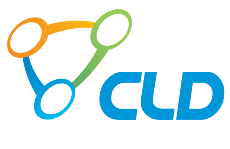 Client Account Project Manager at Custom Learning Designs, Inc
Belmont, MA 02478
If you thrive on building relationships with clients through your day-to-day project management expertise, we welcome your application for the role of Client Account Project Manager.
In this role you will have the opportunity to serve as the primary day-to-day contact between our clients in the pharmaceutical, biotech, and medical device industries and our internal staff as you project manage the development of a variety of training solutions. These solutions span a range of innovative deliverables, including print and online self-paced modules and creative workshop activities. If you are someone who welcomes the chance to juggle a variety of projects, loves organizing tasks, and becomes energized by managing a successful customer experience, we look forward to receiving your application that showcases the following requirements for the role:
Communication daily with clients to ensure project quality, providing consultative guidance and problem solving capabilities

Set and manage client expectations through outstanding communication regarding project scope, schedule, and direction

Facilitate kick-off meetings with the client, and participate in occasional sales presentations, representing CLD's project management capabilities

Ensure client satisfaction through strong relationships building

Facilitate, coordinate, and track day-to-day activities and resources required to deliver our products efficiently, on time and with the proper quality

Perform regular risk assessment and mitigate risks that may arise

Set project schedules using MS Project and manage deadlines

Manage internal communications across departments while accounting for work processes associated with various deliverables, including print modules, workshops, and e-learning deliverables

Understand medical/scientific terminology to the extent that it instills credibility with the client that their needs are being effectively addressed

Maintain fastidious attention to detail

Occasional travel is required
63,956.00 - 99,169.00 /year
Client Relationship Manager
What is this?