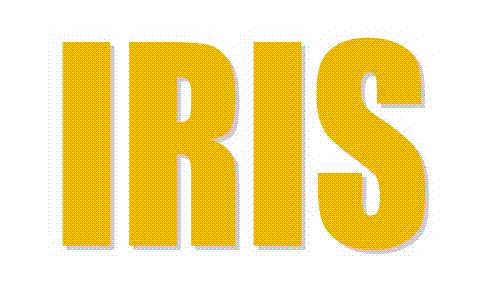 Client Partner, Financial Services at Iris Software Inc.
Dallas, TX
IRIS Software Inc. is seeking a talented Client Partner to join its growing organization and manage the overall relationships for a large Financial Services clients
Client Partners are mandated with rapid business expansion within their assigned accounts. They are primarily responsible for managing and growing the P&L in terms of top line and bottom line and accountable for positioning, selling and delivering new service offerings and solutions to the clients to achieve targeted results


Key Responsibilities
Manage client relationships at one or more accounts with a clear focus on creating a top-notch client experience
Customize industry prevalent engagement models to suit client requirements and delivers engagements on a multi-year roadmap. These include staff augmentation, managed capacity, managed services and business/ IT outcome-based models
Creates opportunities to engage with client stakeholders in domain and technology specific dialogue to promote IRIS' business interests and image as a thought leader
Develop and execute an account plan to grow the relationship footprint and create new opportunities to best position IRIS in a competitive landscape
Engineer deals and run the sales cycle by guiding the presales/ delivery teams
Manage and lead the IRIS team at the customer location
Update the management on a frequent basis on the potential risks/ issues and opportunities in an account
Handle escalations and negotiate with the customers, as required
Practices a disciplined approach to forecast revenue every month and manage profitability of the account(s)
Leads the consulting and delivery teams through client environments and aligns their conduct and activities to promote IRIS' business interests
Required Skills and Experience
Must have experience in managing IT engagements with clients in the Financial Services industry (preferably Capital Markets) industry for at least five years
Knowledge of businesses in Financial Services industry (preferably Capital Markets) including corporate banking, sell-side firms, buy-side firms, exchanges and ISVs. Has familiarity with one or more functional areas such as front office/ middle office/ back office processes and prevalent technology products/ platforms
Background and acumen to understand client's business, strategy and to keep up with industry trends such as regulatory imperatives
Track record of managing and growing accounts
Excellent written and oral communication skills with an ability to make effective presentations
People-person with an innate ability to develop relationships at all levels of the client organization and maintain them on a longer term
Ability to perform the role of a "trusted" advisor
Understands nuances of the onsite-offshore delivery models and effectively partners with offshore counterparts
Academic qualifications in business is a nice-to-have. E.g. MBA, CFA, FRM, CPA
For more information, please contact
Meenakshi Chopra
North America, Corporate Recruiter
IRIS Software Inc.
732-535-0133

Base salary+ sales incentives