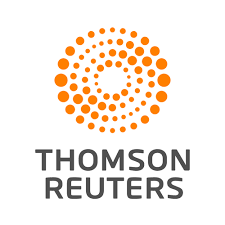 Client Project Coordinator - Contract at Thomson Reuters
Eagan, MN
Job Description
FindLaw is the leading provider of online marketing solutions for the legal community, and the leading provider of legal information for businesses and individuals. FindLaw offers comprehensive solutions that enable small law firms to increase their visibility, traffic and contacts from prospective clients on the Web.  FindLaw.com (http://www.findlaw.com/), the world's most visited legal Web site, offers free legal information for consumers and is home to the largest online directory of lawyers, allowing consumers to find an attorney by practice area and location. FindLaw.com also provides legal professionals comprehensive information, resources and services for law practice and legal career development, including free case law, an online career center, breaking legal news, newsletters, message boards, service directories, continuing legal education and legal search tools.
PRIMARY OBJECTIVE:
The Client Project Coordinator is responsible for leading the development of customer websites by coordinating all project phases between the client, internal resources, sales & support staff. This includes resource management, schedule attainment and effective customer communication. This position is part of a team and reports into a Team Lead. This is a contract position.
KEY RESPONSIBILITIES:
Production:
Work with the client to create a project plan containing objectives, timeline, priorities, and risks. Assign work to internal functions from this plan. Maintain this plan daily and proactively communicate with clients and internal team members to do so
Adapt work and communication style to diverse client groups, both internal and external. Constantly elevate the importance of the project schedule. Communicate in terms of client's objectives; and meet project objectives.
Responsible for the on time delivery of all projects. Continually probe for bottlenecks and other potential problems; use influence, resourcefulness and initiative to minimize their effect on the project plan. Make decisions on priority tradeoffs within and between projects, as needed. Address and resolve project conflicts.
Provide proactive communication status updates to the client and other key stakeholders as needed, primarily by telephone or e-mail. Communication in a focused, businesslike manner, and within context. Manage expectations up, down and laterally.
With each project, provide guidance on team decision-making and problem solving. Provide feedback and daily project direction. Work to establish cohesion on your teams, and between Project Managers.
Work closely with the Account Managers to ensure the client's experience during the term of the project bolsters our overall long-term relationship.
Responsible for project documentation and maintaining client correspondence. Provide timely updates on all client information.
Based on metrics established, responsible for overall quality of project. Influence others in project team to provide high level of quality and efficiency, keeping projects on time and delivering a high level of client satisfaction.
Conduct phone interviews with clients to obtain and communication information necessary for copywriters to draft accurate, unique and compelling Web marketing copy consistent with the client's desired practice area, geographic and marketing focus.
Client onsite visits up to once per month (2-3 day durations).
 
QUALIFICATIONS, EXPERIENCE, KNOWLEDGE and SKILLS
Education:
4 Year College degree preferred (Business, Marketing, Communication or other liberal arts programs) but not required.
 
Experience/Knowledge:
1-2 years Project Management experience (non-technical)
Understanding of  Web design/development concepts & processes
Understanding of Internet and law firm marketing concepts
 
Skills:
Consultative approach (i.e., interviewing, analysis, idea generation, problem solving
Ability to multi-task and have a keen attention to detail
Strong communication skills, written and verbal
Leadership qualities including self-motivation, resilience, positive attitude, and a team player
Ability to work independently in a fast-paced environment
Strong problem solving skills
At Thomson Reuters, we believe what we do matters. We are passionate about our work, inspired by the impact it has on our business and our customers. As a team, we believe in winning as one - collaborating to reach shared goals, and developing through challenging and meaningful experiences. With more than 25,000 employees in more than 100 countries, we work flexibly across boundaries and realize innovations that help shape industries around the world. Making this happen is a dynamic, evolving process, and we count on each employee to be a catalyst in driving our performance - and their own.
As a global business, we rely on diversity of culture and thought to deliver on our goals. To ensure we can do that, we seek talented, qualified employees in all our operations around the world regardless of race, color, sex/gender, including pregnancy, gender identity and expression, national origin, religion, sexual orientation, disability, age, marital status, citizen status, veteran status, or any other protected classification under applicable law. Thomson Reuters is proud to be an Equal Employment Opportunity/Affirmative Action Employer providing a drug-free workplace.
We also make reasonable accommodations for qualified individuals with disabilities and for sincerely held religious beliefs in accordance with applicable law.

Intrigued by a challenge as large and fascinating as the world itself? Come join us.

To learn more about what we offer, please visit thomsonreuters.com/careers.

More information about Thomson Reuters can be found on thomsonreuters.com.
Locations
Eagan-Minnesota-United States of America