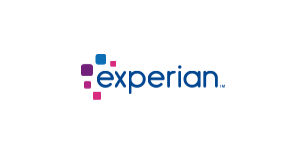 Client Relationship Manager at Experian
Costa Mesa, CA 92626
We would love you to join us at Experian in our Business Information Services' Client Care organization. We are seeking a self-motivated individual with experience in delivering exceptional customer service.
As the ideal candidate you will be extremely well-organized and have a strong focus on the client experience. You will quickly learn the details, our products, the role and be able to present our commercial offerings suite. You must be comfortable with ambiguity at times, adapt to shifting priorities and be a world class problem solver, working across functional units to ensure client satisfaction. You will partner with a broad array of internal stakeholders, including other members of our world-class product, sales, technology, credentialing, and support teams.
About us, but we'll be brief
Experian is the world's leading global information services company, unlocking the power of data to create more opportunities for consumers, businesses and society. We are thrilled to share that FORTUNE has named Experian one of the 100 Best Companies to work for . In addition, for the last five years we've been name in the 100 "World's Most Innovative Companies" by Forbes Magazine .
What you'll be doing
Leading demonstrations of new products and services with clients and sales partners
Engaging in the pre-sales phase of the customer lifecycle to assist in driving new business
Helping to identify renewal and upsell opportunities
Consulting with clients on current and upcoming projects to define project specifications, implementation and process design details
Participating in client visits and onsite trainings
Coordinating internal resources to ensure successful project completion
Monitoring and understanding client usage behaviors to identify and address positive and negative trends
Providing product training to users and analysts to ensure effective use of our services within a client's environment
Managing the delivery of Experian products and services to satisfy the technical needs of the client as directed in the Statement of Work
Requires bachelor's degree or equivalent experience
Requires at least four years of experience in customer support
Strong preference for at least one year of project management experience
Superior customer service skills
Strong oral and written communication skills, including presentation skills
Strong problem solving and analytical skills
Strong PC skills
Good knowledge of commercial data industry
Good organizational and project management skills
Ability to travel
Perks
During this pandemic, all Experian employees are working remotely. Once it's safe to do so, we'll slowly return to our offices however we are in no rush to do this. The safety of our employees is of utmost importance.
Three weeks of vacation to start, five sick days and two volunteer days (plus eleven paid holidays)
Competitive pay and comprehensive benefits package, with a bonus target of 15%
Flexible work schedule and relaxed dress code