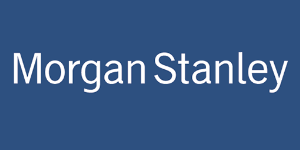 Client Service Associate at Morgan Stanley
New York, NY
Client Service Associate
Job Number:
  3141475
Posting Date
:  Nov 7, 2019
Primary Location
:  Americas-United States of America-New York-New York
Job
:  Wealth Management

Employment Type:  Full Time

Job Level:  Non-Exempt

POSITION SUMMARY:
The associate will provide world-class customer service to our client base. The associate will ensure that all service requests are handled in a timely and accurate manner and if there are any issues they will work to resolve these and escalate on a case-by-case basis. The associate must work to ensure that all call quality standards are met and/or exceeded and will further work to ensure a high quality of customer service with each client interaction. The associate will identify cross-sell opportunities and uncover additional assets so as to generate leads for Financial Advisors in the Client Advisory Center, and when appropriate, will work to better understand client investment objectives and profile and better understand the client situation. The associate will then engage a Financial Advisor to decide next steps with the client. Additionally, the associate will adhere to stated metrics within the Client Advisory Center. The associate will be held accountable for helping to drive growth within our business be ensuring that they meet and exceed all stated metrics around asset growth and retention, accuracy, quality, timeliness and schedule adherence.


 

DUTIES and RESPONSIBILITIES:
Servicing inbound calls for clients of the Client Advisory Center
Reviewing client accounts
Verifying order executions
Working with clients to facilitate registered transactions
Assisting clients with document requests
Providing unsolicited stock quotes
Answering general non-investment related questions concerning client accounts
Providing account balances
Resolving client inquiries
Working with Client Advisory Center Operations personnel to resolve client issues
Receiving inbound calls and servicing Client Accounts to include but not limited to: general client inquiries, stock quotes, facilitating registered transactions and ensuring that client requests are handled in a timely and accurate manner 80%
Follow-up on Pending Client Requests
Servicing Client Accounts via inbound call volume

Provide world-class service and sales support and quality during each client interaction
Listen to client requests and take measurable steps to complete tasks. Set expectations around meeting client requests and adhere to stated expectations
Set appropriate timeline expectations for problem resolution
Proactively engage clients to uncover any external assets and retain assets as necessary
Qualify clients and forward potential leads to Financial Advisors
Apply Firm verification policies for all clients to avoid identity theft
Meet quality and Client Advisory Center metric standards
Adhere to scheduled work times as states by management
Adhere to all Firm policies and procedures
Adhere to Firm compliance guidelines and Code of Conduct
Utilize existing Client Advisory Center technology to record client interactions

Follow up on outstanding requests

Work with Client Advisory Center Operations personnel to ensure that client requests are fulfilled in a timely manner
Set up instructions for processing outgoing check requests, wires and all other client distribution needs
Follow-up with clients within expected timeframes if necessary
Work with internal departments to see that client requests are satisfied in a timely manner
Reach out to client to give status updates as needed
Additional requirements may include:
Series 7 mandatory
Series 66 (63 and 65) preferred

EDUCATION, EXPERIENCE, KNOWLEDGE, and SKILLS:
Education and/or Experience
Bachelor's degree and/or a minimum of 2 years industry experience preferred
Knowledge/Skills
Strong communication skills

Ability to work in fast-paced inbound call environment

Team player

Ability to multi-task

Attention to detail

Self-starter

Problem solving capabilities

Customer Service

Basic skills with Microsoft Office suite and telephony equipment
Reports To:
Morgan Stanley
EOE committed to diversifying its workforce.
M/F/D/V.