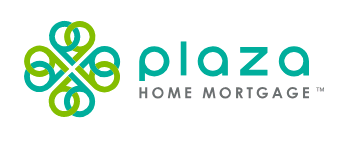 Client Service Representative at Plaza Home Mortgage, Inc.
Denver, CO 80231
Plaza Home Mortgage, Inc., a national wholesale and correspondent mortgage company has a full-time opportunity for a Client Service Representative with our Midwest Wholesale Channel! We're looking for candidates who live in the Chicago, IL or Denver, CO areas!

Founded in 2000, Plaza Home Mortgage, Inc. is a privately owned, full-service national lender, offering Wholesale, Correspondent, Renovation and Reverse residential mortgages. Headquartered in San Diego, California, Plaza maintains a network of Operations Centers and employs mortgage associates nationwide. Plaza is dedicated to building quality, long-term relationships with its mortgage broker and correspondent clients by offering comprehensive programs and exceptional customer experience.

Our ideal candidate should be hardworking and maintain high levels of professionalism and ethics.

PRIMARY PURPOSE OF JOB AND CONTRIBUTION TO ORGANIZATION:
This position is responsible for handling a variety of complex customer and operational transactions.

ESSENTIAL TASKS AND RESPONSIBILITIES:
Must comply with all BSA/AML requirements as well as any mandatory changes. The following job functions are not all-inclusive. The associate will be required to perform other job-related tasks/responsibilities requested by the manager. Job duties may change as required by needs of company. Must complete all required industry and compliance training as required by Plaza Home Mortgage.
Manage loan pipelines and provide client support to get loans cleared-to-close (CTC) within expected turn-times.
Work directly with clients to provide training and daily support for loan delivery.
Primary contact for Brokers, Correspondents, and Account Executives (AEs).
Engage in verbal and written communication with AEs and Brokers.
Help with the processing of more complex loan approvals.
Assist with rates and lock extensions.
Index and review trailing documents (conditions) for completeness, and update LOS systems accordingly.
Check ID direct to ensure 4506T transcripts are ordered.
Look over conditions to task and assign the file to Junior or Senior Underwriter for condition review.
Request additional items from Brokers at the request of AEs, Underwriters or Closers.
May sign off on non-UTR conditions within Client Service Representative authority.
Handle customer and AE status inquiries.
Run flood certification and update information in the system.
Assist customers with system support (i.e. Broker Portal etc.).
Verify that Fee sheets and Doc Orders are in the file for closing.
Prepare files for doc drawer.
Operations support may include the following:
Index unfiled documents, prior to the loan being CTC.
Review documents and conditions submitted electronically and notify appropriate parties.
Task file to Underwriter or Closing Department.
Update system notes with relevant information or comments about the transaction.
Complete checklists or worksheets as required.
Send status updates to AEs and customers via email, task, or other communication
Pull daily pipeline report in conjunction with the following activities:
Monitor aged files, follow-up on conditions, and rate lock expirations.
Call Brokers when expiration dates are pending, if asked.
Assist Branch Operations with suspended pipeline report to ensure loans do not exceed 30 days without a credit decision.
Assign loans that are aged for cancellation or denial.
Follow-up on suspense conditions.
Assists AEs and Operations staff with file flow and priority and status calls to Brokers.
Work closely with customers in order to get loans cleared-to-close within in expected turn-times.
When the file is CTC, run single batch FraudGuard with all updated information.
QUALIFICATIONS:
High school diploma or equivalent required; College degree preferred
Knowledge of mortgage banking industry
Fundamental understanding of loan program products, services, and policies
Demonstrated skill in monitoring and overseeing loan production pipeline
Experience with Loan Origination Systems (LOS) such as Calyx Point and Ellie Mae
Proficiency with computer systems including MS Office (Word, Excel, and Outlook) and Internet browsers
Excellent written, verbal, and interpersonal communication skills
Strong attention to detail and ability to efficiently and consistently produce accurate work
Solid organizational and problem-solving skills
Capability of multi-tasking in fast-paced environment with heavy volume of transactions
Proven aptitude to work in both a team and individual environment
Sound judgment skills essential to making quick decisions within written policy and standard operating procedures essential
Flexibility and time management skills
CORE COMPETENCIES:
Achievement Orientation
Initiative
Client Focus
Decision Making
Dependability
Plaza offers a great work environment. Plaza is an EEOC employer and follows all federal, state, and local laws relating to fair employment.
Plaza Home Mortgage, Inc. is committed to preventing, stopping and remedying all forms of discrimination that occur in its workplace. Managers are accountable for keeping Plaza's workplace free from discrimination and ensuring that Plaza provides equal employment opportunity for all in the workforce and for those seeking to become members of Plaza's workforce.
Plaza's employees are protected by laws designed to protect employees from discrimination on the bases of race, religion, color, sex, pregnancy, gender identity, sexual orientation, parental status, national origin, age, disability, family medical history or genetic information, political affiliation, military service, or any other non-merit based factor. These protections extend to all management practices and decisions, including recruitment and hiring practices, appraisal systems, promotions, and training and career development programs. Plaza's employees are also protected against retaliation if they engage in a protected activity, whistleblowing, or the exercise of any appeal or grievance right provided by law.
Life Insurance
Flexible Spending Accounts
Vacation/paid time off
Mobile Phone Discount
Paid sick days
Medical, Dental and Vision
Employee Events
Paid Holidays
Long Term Disability
401K
41,966 - 62,354 /year
Client Service Representative / Associate
What is this?