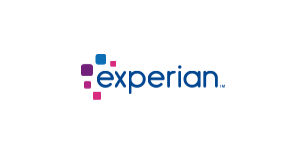 Client Services Project Manager at Experian
Austin, TX 73301
Experian Partner Solutions (EPS) helps 300+ businesses protect their 60M+ customers by building enterprise-level identity, credit, and data breach cybersecurity SaaS products in a white-label (B2B2C) branded format. Experian Partner Solutions and its 'sister' business unit Direct-to-Consumer form Experian Consumer Services, a $900M business segment inside the $5B global information services company commonly known as Experian.
The EPS service delivery team is seeking a talented Client Services Project Manager. This role will work closely with all departments to develop and implement new projects and processes that will ensure operational efficiency at all points of the client lifecycle. In this role, the ability to influence intradepartmental stakeholders is critical to driving project success. Additionally, there will be multiple programs and projects requiring ownership, so understanding the value of prioritization is essential.
Responsibilities
• Organize projects and activities in accordance with the mission and goals of the organization.
• Develop new projects to support the strategic direction of the firm.
• Create and manage a budget, operating plan and deliverables for lifecycle of all projects.
• Actively manage quality of deliverables, dependencies, and outcomes to ensure that project objectives are achieved on time and budget.
• Coordinate delivery of the project portfolio with Client Services Delivery, Account Development, Member Support, and other internal teams.
• Manage multiple internal projects concurrently while also contributing to the successful onboarding of new client integrations.
• Ensure project artifacts are complete, detailed, current, and stored appropriately.
• Contribute to team success by continually striving for improvements in process, documentation, and knowledge transfer.
Knowledge, Experience & Qualifications
• 2-4 years of project management experience, ideally with some client facing responsibilities.
• Ability to combine project management, time management, and communication skills to achieve successful results.
• Strong ability to grasp new technologies and acquire skills through independent study and interaction with other team members.
• Highly organized and self-motivated. Ability to think strategically and work independently.
• Strong analytical and problem solving capabilities.
• Must be able to execute all tasks with exceptional attention to detail.
• Must have ability and desire to work in a high-pressure, fast-paced environment and be able to handle several projects and tasks simultaneously.
• Demonstrable ability to optimize, document, and implement process changes and improvements.
• Preferred working knowledge of SaaS and PaaS technologies and concepts.
• A background in agile methodologies is preferred.
• Bachelor's degree required.