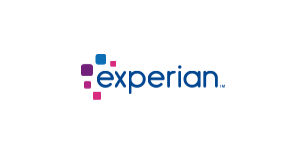 Client Success Manager - SaaS, remote location at Experian
Costa Mesa, CA 92626
"As the consumer's bureau, we want to ensure that as many people as possible can access and participate in the financial system, and we believe everyone deserves a fair shot at achieving their financial dreams." - Craig Boundy, CEO Experian North America
Experian's a leading Analytics Enterprise
We're passionate about unlocking the power of data in order to transform lives and create opportunities for consumers, businesses and society. For more than 125 years, we've helped businesses grow, consumers and small businesses gain access to financial services, and economies and communities flourish - and we're not done
Our 17,800 amazing employees in 45 countries believe the possibilities for you, and the world, are growing. We're investing in the future, through new technologies, talented people and innovation so we can help create a better tomorrow
To do this we employ the greatest and brightest minds that share our purpose and want to make a difference. We're avid problem solvers. We embrace our diversity yet share similar values and growth mindsets
What's your next professional and personal goal? Let Experian help bring this to life
What we're looking for
Communication is the key to our success. You grasp concepts quickly and know how to make the complex easy to understand. You can effortlessly share your knowledge of the industry and how data, software, and analytics can transform your customer's business
Navigating complex environments to drive results. You collaborate naturally with members across different teams balancing priorities. You excel at bringing the right people to the table, tackling issues and identifying opportunities
You understand your customer by seeing your world through their perspective, speaking their language, and articulating the voice of your customer to improve Experian's solutions
You have successful experience of sales functions such as developing forecasts, advancing a pipeline, and ensuring delivery of solutions
You drive results and exceed expectations to identify new ways to grow our business and expand current partnerships
You have a growth mindset, challenging yourself with different opportunities to develop your skills as an Experian leader and influencer
You prioritize accountability and honesty, building trust with your teammates and customers by consistently delivering results
What you'll be doing
The Client Success Manager maintains a long-term relationship with clients to gain an understanding of the client's organization, their business drivers and their key product/service needs for their own customers. This is an ongoing client relationship management role that will be responsible for; assisting with solution strategy and operational excellence within a SAAS white-labeled platform, growing revenues and margins of Strategic Accounts within Experian Consumer Services (ECS). The role will be ~35% "farmer" type solution sales pursuit and ~65% driving day to day SAAS operations technical delivery as an ambassador for the partner with internal teams. The CSM will assist with retention, entrenchment, expanding product offerings, driving revenue, and margin growth. As part of development, the CSM will also act as director for an account portfolio of their own. This position is remote within the United States.
More about you
Minimum 5 years SAAS and e-commerce management and leadership experience in account management, and/or client services/customer success, with preference for an individual who has displayed recent leadership within a progressive, results oriented digital growth company.
Experience creating and managing processes used by a client facing SAAS support team to achieve superior results.
A P&L and Operations oriented incumbent that is focused not only on their client maximizing SAAS platform value quality, and profitability but also broadening and expanding an organization's partnership with its valued clients.
Superior communication, presentation, and client management skills.
Proven organic business development expertise, specifically in formulating and marketing solutions to address opportunities or emerging needs where there may also be ambiguity.
Proven management and organizational skills working in a fast-paced and highly technical environment where the individual has been involved in scaling a company or department through fast growth to greater maturity in a dynamic environment.
A strong leader that balances empathy with determination. Staunchly defending his or her position/strategic direction while considering the position of others.
An open, action-oriented personality.
Able to make tough decisions - transparent, direct and honest.
Capability of staying abreast of technical developments internally
Problem analysis and problem resolution at both a strategic and SAAS operational level.
Brings analytical traits to the organization and operates within a framework that utilizes well defined metrics, scorecards and key performance indicators.
Ability to travel when required
Bachelor's degree required
MBA desirable
Culture at Experian
Our uniqueness is that we truly value yours.
Experian's culture, people and environments are key differentiators. We take our people agenda very seriously. We focus on what truly matters; diversity and inclusion, work/life balance, flexible working, development, engagement, collaboration, wellness, reward & recognition, volunteering... the list goes on
We're an award-winning organization due to our strong people focus
Experian isn't just growing, we're leveraging cutting edge data science, design thinking and passion to build tomorrow's credit solutions. Innovation is a critical part of Experian's DNA and culture