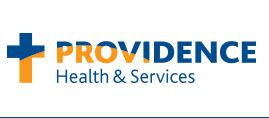 Clinical Assessment Specialist - Psychiatric Emergency Department at Providence Health & Services
Anchorage, AK
Clinical Assessment Specialist - Psychiatric Emergency Department
Job Number: 244754
Schedule: Full-time
Shift: Night
Job Category: Counseling
Location: Alaska-Anchorage
Providence is calling a Clinical Assessment Specialist Psychiatric (Psychiatric Emergency Dept, Night Shift, 0.9 FTE) to Providence Alaska Medical Center in Anchorage, Alaska. We are a community of caregivers delivering every day on our Mission to provide compassionate care that is accessible for all - especially those who are poor and vulnerable.
In this position you will: 
• Perform a comprehensive evaluation of high risk voluntary and involuntary emergency department patients and their relevant systems of support to formulate diagnoses, plans of care and appropriate interventions based on patients' strengths and needs. 
Establish therapeutic rapport with patients and support personnel.
Independently performs a risk assessment with regard to patient suicidality, homicidally and grave disability status utilizing evidenced based theories including identification of and addressing static and dynamic risk factors for suicide and homicide.
Provides a provisional diagnosis based on DSM-V criteria that is inclusive of any mental, emotional, behavioral, addictive, developmental disorders and disabilities, psychosocial aspects, illness, injury, disability and impairment within psychosocial framework.
Administers and interprets Mental Status Exams
 Petitions the Anchorage Third District Court for Involuntary Commitment of patients deemed to be gravely disabled, acutely suicidal and/or homicidal.  Participates in status hearings as requested by the Court. 
Completes comprehensive documentation of the risk assessment for each patient to include patient demographics, collateral source information, psychiatric, substance use, social and functional assessment, mental status, history of presenting illness, suicide risk, violence risk, diagnoses, impression and plan of care.
Documents all activities in the electronic medical record according to departmental standards.
Completes reports consistent with regulatory requirements for the Office of Children's Services and Adult Protective Services according to established policy and procedure.
Provides daily milieu management in a secure, seven bed, acute care psychiatric emergency unit to include, in cooperation with the unit RN and patient care technicians, assistance with all activities of daily living, safety planning, one to one care, physical restraint of patients, advocating for the protection and safety of all caregivers and patients within the unit.
Provides advanced de-escalation within the milieu and attends annual training.
 Utilizes a high level of mental and emotional intelligence to meet patients' and their family's needs.  Uses an even-temperament when providing care, uses tact, sensitivity, sound judgment, and a professional attitude when relating to patients, families, and visitors while developing comprehensive treatment and discharge plans.
Discharge Planning : Identifies and offers the necessary services, resources and opportunities for the patient's safe discharge to the community. Provides referral services and coordination of care to care facilities to include Alaska Psychiatric Institute, Providence Crisis Recovery Center, North Star Hospital, Ernie Turner Detox Center, Fairbanks Memorial Hospital, Juneau Bartlett Regional Hospital, the AWAIC Shelter, assisted living homes and other local shelters.
Provides brief psycho-therapeutic intervention and counseling to improve the developmental, problem-solving, and coping strategies of the patient and their support persons.
Provides necessary patient and support person education to address psychosocial concerns, and community resource needs. 
Performs macro system advocacy for patients or their support persons with needs that cannot be met with routine community services and resources. 
Works collaboratively with the Anchorage Police Department, FBI, the Alaska Court System Magistrate Judges and administrative personnel, Anchorage Community Mental Health, Alaska Psychiatric Institute and other local and statewide agencies providing care and services to the chronically and severely mentally ill population. 
Provides consultation to law enforcement personnel regarding patients they encounter in the community for the purpose of getting the patient to the right place at the right time during their crisis. 
Follows hospital, individual professional and federal standards for the privacy and confidentiality of patient information.
 Utilizes advanced writing skills necessary for the completion of documentation of the comprehensive suicide, homicide and grave disability risk assessment and the treatment plan for Observation patients.
 Provides age appropriate therapeutic interventions, clinical assessment and care to child, adolescent and adult patient populations.
Answers the 24 hour community Crisis Line that is operated within the Psychiatric Emergency Department; provides telephonic brief psycho-therapeutic intervention to callers who are experiencing mental health and substance abuse crises. 
Collaborates with psychiatrists regarding patient medication management utilizing the Tele-Psychiatry service. 
Collaborates with physicians and leadership regarding extremely high risk or complex patients and support systems.
Assists in the orientation new hires into the Mental Health Assessment Specialist position and provides ongoing mentorship. Mentors post graduate students in the mental health field.
Maintains professional licensing through educational offerings that enhance knowledge and skills needed to support professional growth and development. 
Performs other duties as assigned and required. 
Required qualifications for this position include:
 • Master's Degree in Social Work or other related field OR Ph.D in Psychology or other related field.
 • 3 years experience in clinical experience in the mental health field.
 • Clinical licensure must be obtained within two years of initial employment.
 • Full clinical licensure must be obtained within five years of initial employment.
 • Current licensure in the State of Alaska as a Clinical Social Worker (LCSW), Licensed Professional Counselor (LPC), Licensed Marital and Family Therapist (LMFT), Psychologist or eligibility for licensure within 6 months of employment.
About Providence Alaska Medical Center
Providence Health & Services Alaska is among nation's best employers for healthy lifestyles! The National Business Group on Health, a non-profit association of large U.S. employers, has honored Providence Alaska for its commitment and dedication to promoting a healthy workplace and encouraging our caregivers (employees) and families to support and maintain healthy lifestyles. Mountain-Pacific Quality Health has awarded Providence Alaska Medical Center with its Quality Achievement Award for high-quality care in the areas of heart attack, heart failure, pneumonia and surgical infection prevention. This is the highest honor awarded by Mountain-Pacific.
As the state's largest hospital, Providence Alaska Medical Center provides full-service, comprehensive care to all Alaskans, a role unmatched by any other in the state. Within our community, you will find top notch ski resorts, kayaking, and wildlife. Enjoying the outdoors is just one of many reasons to live in and explore Alaska!
Our Mission As expressions of God's healing love, witnessed through the ministry of Jesus, we are steadfast in serving all, especially those who are poor and vulnerable.
About Us Providence Health & Services is a not-for-profit Catholic network of hospitals, care centers, health plans, physicians, clinics, home health care and services guided by a Mission of caring the Sisters of Providence began over 160 years ago.Providence is proud to be an Equal Opportunity Employer. Providence does not discriminate on the basis of race, color, gender, disability, veteran, military status, religion, age, creed, national origin, sexual identity or expression,sexual orientation, marital status, genetic information, or any other basis prohibited by local, state, or federal law.