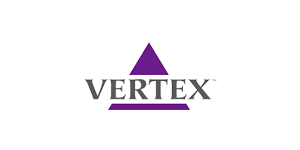 Clinical Business Systems Senior Analyst at Vertex Pharmaceuticals Inc.
Boston, MA 02210
Job Summary:
The Clinical Business Systems Senior Analyst is responsible for providing leadership, management and effective delivery of industry leading technologies, tools and governing best practices in support of all business units within Global Clinical Operations (GCO).  As a member of the Business Intelligence and Operations (BIO) function, this role is focused on implementing and leveraging the most effective business tools, systems and processes required to create a data-rich environment that can be used for clinical trial oversight, process adherence and strategic evidence-based planning activities. 
With additional responsibilities for staff management and development, the Clinical Business Systems Principal Analyst is accountable to the results of the department, the productivity of line staff and timely delivery of corporate and departmental goals and initiatives.  Additionally, through collaborations with the Global Information Services (GIS) department and other functions, this role is expected to build and maintain strong relationships while pushing for the development of optimal systems, processes and data infrastructure that ensures consistency and cross functional alignment across the organization.
Key Responsibilities:
Help define technical direction of GCO and influence support of technological innovation within all sub-departments
Drive continuous improvement related to GCO technologies and associated business processes, working to enhance speed and quality of business outputs, while reducing cost
Work with functional area stakeholders to assess and prioritize system and business needs related to technology and process optimization
Provide leadership to key technical initiatives, working closely with GIS to support successful implementation and governance of technical solutions
Lead and manage the design and development of new applications in collaboration with GIS and other GCO functions
Represent GCO on cross-functional initiatives focused on data capture and reporting to ensure consistency and alignment with other business units and initiatives across the organization
Work with and manage vendors, consultants and other external partners to effectively leverage new data sources and/or business tools that contribute to optimization of internal and external data flows
Provide oversight and support to business during requirements definition, systems and process design, data migration, data cleansing and user-acceptance testing activities
Drive the communication to and education of users on business tools and the functional impact to workflows and processes, including oversight and development of training content, formal business guidelines and reference material
Evaluate business technologies and their underlying processes to ensure quality and consistency related to performance, usability, user best practices and issue resolution
Ensure a data infrastructure that supports efficient and effective collection, monitoring, ownership and measurement
Ensure data flow is streamlined and centralized to minimize data redundancy, inaccuracy and incompleteness
Remain at the forefront of industry-specific systems and technologies and have full understanding of their application to clinical research and clinical trial management

Minimum Qualifications:
Extensive working knowledge of clinical trial conduct and recent innovations and advances in data driven technology enabled solutions and intelligent platforms

Advanced capabilities and experience in Change Management and Business Transformation initiatives

Strong Leadership Capabilities including resource allocation, organizing and mobilizing teams, strategic vision, and ability to drive for results through teams

Track record for effectively communicating concepts to internal and external customers

Extensive interpersonal skills, an ability to lead multifunctional teams, and to manage staff and mentor and develop junior staff

Demonstrated understanding of pharmaceutical regulatory requirements and impact on development of clinical trials

Demonstrated planning and organizational skills including project management

Able to prioritize various responsibilities and timelines and to adapt quickly to changing circumstances

Serve as a senior point of escalation for supporting, troubleshooting, managing and optimizing clinical business operations technologies

BS/BA in Life Sciences or related field
8-10+ years relevant work experience
Advanced experience in managing customer focus and collaboration in a team setting\
Line Management / Team Management experience
Excellent verbal and written communication skills
Preferred Qualifications:
Advanced knowledge / experience in life sciences technology design and implementation, including CTMS, IxRS, EDC, systems integration and data warehousing methodologies
Demonstrated experience in leading change management initiatives related to clinical trial business process and technology transformation
Advanced knowledge of the current life sciences technology environment and overall clinical operations data landscape
Experience and/or proficiency in managing and supporting Veeva Vault and/or Vault Clinical applications
Postgraduate Degree in a related discipline and/or MBA preferred