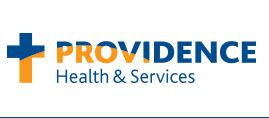 Clinical Case Manager (LCSW) - PMG Proactive Outreach Team at Providence Health & Services
Portland, OR
Clinical Case Manager (LCSW) - PMG Proactive Outreach Team
Job Number: 246897
Schedule: Full-time
Shift: Day
Job Category: Social Work
Location: Oregon-Portland
Providence is calling a Clinical Case Manager (LCSW) (1.0 FTE, Days) to the PMG Outreach Team (POT).
Please not this is a Mobile position covering the West side of the Portland Metro area and its suburbs.
We are seeking an LCSW that provides case management and care coordination services for high risk patients, including patients with complex medical and psychosocial issues. The POT provides mobile case management support to Providence Medical Group patients and their families.This community-based team of nurses, social workers and community health workers identify, assess and intervene in situations that require intensive case management.  The POT uses a trauma-informed model to support, advocate and empower patients to better meet their health goals. The POT focuses on interventions to stabilize and coordinate through relationship building and short term intervention with long term goal building.
In this position you will have the following responsibilities:
Uses a systematic process and clinical skills to assess, plan, implement and evaluate an individual plan of care for a patient that spans the continuum of care. The plan of care is developed in conjunction with the Primary Care Provider, the patients and the patients family or caregiver(s).
Uses principles of utilization management in the decision-making process to assure both quality and cost-effectiveness.
Considers alternatives to requested care. Acts as a patient advocate to assure that needed health services are provided in a timely manner. Identifies, researches and/or refers potential quality of care issues.
Monitors and reassesses the plan of care to ensure that quality, quantity and goal achievement are appropriate and cost-effective.
Demonstrates positive interactions with patients, physicians and staff so that productivity and coordination of services are maximized.
Actively supports continuous quality improvement and population disease management activities. Participates in clinical protocol and guideline development.
Maintains, updates and improves clinical expertise and care management skills.
Provides appropriate education for patient, family and staff regarding community support systems.
Demonstrates the ability to utilize regional population risk stratification information and processes to identify appropriate members for enrollment into case management for complex longitudinal care in collaboration with clinicians and other members of the PCMH health care team.
Independently and proactively completes chart reviews, screening calls and full assessments related to anticipated level of care and documents findings using standardized approved EHR documentation tools.
Required qualification in this position include:
Master's Degree in Social Work; from a school of social work accredited by the Council on Social Work education

Licensed Clinical Social Worker (LCSW) licensure

Current Oregon or Washington drivers license

3 years Clinical Experience
Preferred qualification in this position include:
Current recognition by a national professional organization in case management

Home health, skilled nursing facility, or clinical social work experience

1 year Managed care experience and/or utilization management experience
About Providence in Oregon
As the largest healthcare system and largest private employer in Oregon, Providence offers exceptional work environments and unparalleled career opportunities.
The Providence Experience begins each time our patients or their families have an encounter with a Providence team member and continues throughout their visit or stay. Whether you provide direct or indirect patient care, we want our patients to feel that they are in a welcoming place where they can be comfortable and free from anxiety. Our employees create the Providence Experience through simple, caring behaviors such as acknowledging and welcoming each visitor, introducing ourselves and Providence, addressing people by name, providing the duration of estimated wait times and updating frequently if timelines change, explaining situations in a way that puts patients at ease, carefully listening to their concerns, and always thanking people for trusting Providence for their healthcare needs. At Providence, our quality vision is simple,
"Providence will provide the best care and service to every person, every time."
Providence is consistently ranked among the top 100 companies to work for in Oregon. It is also home to two of our award-winning Magnet medical centers. Providence hospitals and clinics are located in numerous areas, ranging from the Columbia Gorge to the wine country to sunny southern Oregon to charming coastal communities to the urban setting of Portland. If you want a vibrant lifestyle while working with a team highly committed to the art of healing, choose from our many options in Oregon.
Our Mission As expressions of God's healing love, witnessed through the ministry of Jesus, we are steadfast in serving all, especially those who are poor and vulnerable.
About Us Providence Health & Services is a not-for-profit Catholic network of hospitals, care centers, health plans, physicians, clinics, home health care and services guided by a Mission of caring the Sisters of Providence began over 160 years ago.Providence is proud to be an Equal Opportunity Employer. Providence does not discriminate on the basis of race, color, gender, disability, veteran, military status, religion, age, creed, national origin, sexual identity or expression,sexual orientation, marital status, genetic information, or any other basis prohibited by local, state, or federal law.