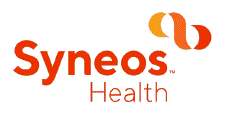 Clinical Data Programmer at Syneos Health
Hopewell Township, NJ 08525
Clinical Data Manager (Study Start-Up)
Central New Jersey
W2 – US Based Applicants only
Contract / Office based
Exclusive
Multiple Opportunities to lead the technical Clinical Data projects to support the Study Start-Up initiatives for this leading Pharmaceutical client in Central New Jersey.
Support the clinical data management start-up activities across one or more clinical development programs (planning, coordination, and delivery) to include high quality and reliable clinical trial data.
Collect data requirements (eCRFs, ePRO, eCOA) from stakeholders for systems/applications. Maintain standards, user acceptance testing guidelines, and deliverables.
Develop Data Quality Management Plan (DQMP) definitions and insure quality review of patient data to support regulatory filings, publications and other high-profile business activities.
Experience and expertise required:
Bachelor's degree required with an advanced degree preferred. At least 4 years of relevant industry experience.
Project management certification (e.g. PMP) is desirable.
Global clinical trial knowledge. Immuno-Oncology therapeutic experience is highly desirable.
Knowledge of industry leading eCRF tools (e.g. Medidata Rave, Oracle, etc.) and well versed in industry trends and emerging technologies supporting data collection.
Knowledge of database and dictionary structures (e.g. MedDRA, WHODrug).
Technical expertise, technical writing ability, and proficiency in Systems Development LifeCycle (SDLC) principles.
Experience in data management and well versed in industry trends and emerging industry dynamics concerning data review.
A good understanding of the drug development process with proven expertise in clinical trial execution and management in a global arena.
Diverse and sufficient technical expertise to be a credible interface to all global development and business partners (medical, development, commercial, regulatory & quality etc.).
Broad intelligence of the clinical trial environment across key regions, and anticipation of future trends and impact.