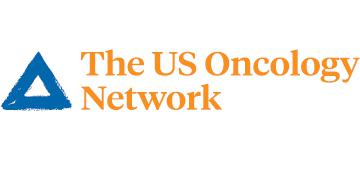 Clinical Director at The US Oncology Network
Brandywine, MD
Position Summary
Job Description:


SCOPE:

Develops, plans, and directs the statewide clinical activities at multiple locations in accordance with federal, state, and local laws and regulations. Advises the Executive Director and the Joint Practice Board regarding clinical programs, issues, and policies. Recommends organizational objectives to assure the maintenance of quality patient care and financial profitability. Ensures compliance with OSHA and other regulatory standards and requirements. Supports and adheres to the US Oncology Compliance Program, to include the Code of Ethics and Business Standards.

ESSENTIAL DUTIES AND RESPONSIBILITIES:

-Oversees the statewide clinical operations for all clinical disciplines.
-Maintains effective clinical staff coverage for the practice within budgetary guidelines.
-Oversees the completion of performance evaluations including development of performance objectives and developmental goals each year. Assists in the development and preparation of short term and long range plans and budgets based on organization goals and objectives. Hires and coordinates training for all clinical personnel.
-Directs the correct use of charge codes and educates all clinical staff in correct documentation per reimbursement guidelines.
-Knowledgeable of applicable labor laws and schedules and coordinates employee vacations, sick leave and overtime.
-Provides staff training and in-services as required.
-Develops new services and activities of patients, families and staff in accordance with practice service objectives.
-Develops annual operating goals and budget for the clinical department in support of the practices business plan under the direction of the Executive Director and Controller. Controls the clinical departments operating costs within budget parameters.

MINIMUM QUALIFICATIONS:

Bachelors degree in nursing, healthcare, or business field required (MSN, MBA or MHA preferred). Minimum seven years experience in healthcare management including three years prior supervisory experience. Experience in Oncology/Hematology office management. Current state licensure for applicable clinical educational background. OCN credential preferred.

PHYSICAL DEMANDS:

The physical demands described here are representative of those that must be met by an employee to successfully perform the essential functions of this job. Reasonable accommodations may be made to enable individuals with disabilities to perform the essential functions. Requires full range of body motion including handling and lifting patients, manual and finger dexterity, and eye-hand coordination. Requires standing and walking for extensive periods of time. Occasionally lifts and carries items weighing up to 40 lbs. Requires corrected vision and hearing to normal range.

WORK ENVIRONMENT:

The work environment characteristics described here are representative of those an employee encounters while performing the essential functions of this job. Reasonable accommodations may be made to enable individuals with disabilities to perform the essential functions. Exposure to communicable diseases, toxic substances, ionizing radiation, medical preparations and other conditions common to an oncology/hematology clinic environment.



Category: Clinical
*M
*N


 
The US Oncology Network is an Equal Opportunity Employer. All qualified applicants will receive consideration for employment without regard to race, color, religion, sex, national origin, sexual orientation, gender identity, disability or protected veteran status.