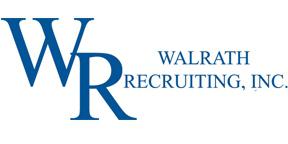 Clinical Educator - QAPI Coordinator at Walrath Recruiting, Inc.
Amsterdam, NY 12010
Our client is currently seeking a Clinical Educator - QAPI Coordinator who will be responsible for providing guidance and leadership to the nursing team and ensures the environment is conducive to learning and development. This is a full-time, permanent position.
Responsibilities Include:
Provide educational programs for training and staff as well as provide effective leadership and operational management ensuring high standards of care.
Create a dynamic environment that is conducive to learning, practice development, and research within a framework of quality assurance.
Delegate budgetary control and maintain and improve services by monitoring costs.
Implement audit, quality, and risk management initiatives; and monitor local and national policies and quality care indicators.
Ensure safe storage of medicines, cleanliness and infection control policies and procedures.
Qualifications
Must have a current RN license in the state of New York.
2+ years of work experience in a hospice, home-care, or long-term care environment is required.
Management experience is highly preferred.
Strong computer, phone, and organizational skills required.
Valid New York driver's license is required for transportation.
Must be able to manage audits and LPN charts required.
Any further hospice and/or nursing certifications are a plus.
Walrath Recruiting, Inc. specializes in executive search, direct-hire, and long-term and short-term contract placement services in the Accounting/Finance, Engineering, Construction, Manufacturing, IT/Technology, Medical, Legal, industries. With locations in Albany and Saratoga, Walrath Recruiting serves a number of organizations in NY State's Capital Region and often extends its services throughout the United States.