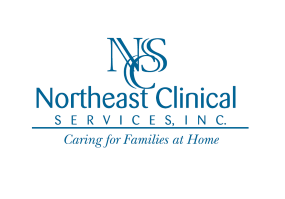 Clinical Nurse Manager at Northeast Clinical Services
Danvers, MA 01923
Clinical Manager
Join the Best of the Best in being a part of providing excellence in Home Health Care!
Northeast Clinical Services provide a full range of home health care services specifically specializing in the provision of Continuous Care Nursing Services to medically complex and fragile children and adults. Our services are delivered with care and compassion, are always patient / family centered and coordinated with other providers as needed.
Supervises:  Field Nurses as assigned to case load, Scheduler
Position Summary:
The Clinical Manager is responsible and accountable for overseeing, coordinating, managing the home health care services provided to patients within a specified geographic area established by the company. The Manager assures that all cases under his/her supervision are effectively managed to assure optimum outcomes.
Specific Duties: Responsibilities and Duties
Interviews, selects, and hires nurses, home health aides and other clinical personnel for placement in patient homes.
Assures proper orientation to agency clinical practice and also to specific care needs of any patient to which a caregiver may be assigned.
Quality Improvement: Participate in QAPI and utilization review as requested. Completes annual education on QAPI.
Monitors and evaluates the performance of all assigned caregivers and takes corrective or disciplinary action where such action is warranted.
Assures clinicians provide authorized and needed care and also assures clinicians appropriately and properly document said care on required agency forms and formats.
Ensures and monitors completion of 60 day 485, Summaries, OASIS assessments, Pedi assessments in a thorough and timely manner by clinicians in the field. Responsible for the overall approval of the content of the aforementioned documents as well as the medication and treatment plans designed specifically for the patient.
Functions as a resource to nursing staff and other clinicians regarding patient assessment and plan of care to assure consistent and appropriate care is provided in a patient focused manner.
Functions as the primary contact to the patient's family and represents the agency in all matters specific to the care delivered and caregivers assigned.
Assures effective collaboration and communication with the physician and physician office staff to develop, implement, the most effective plan of care for the patient. 
Educates the clinical staff on case management and provides specific information related to case types.
Maintains a documentation system incorporating nursing care plans and care coordination notes into a concise, multi-disciplinary format that meets regulatory standards.
Utilizes appropriate resources in cases that present ethical dilemmas and seeks specific expertise and consultation where deemed necessary.
Communicates regularly with physicians and nurses in the field regarding the patient's status and ongoing care needs. Communicates regularly with the patient and patient's family assuring that positive relationships and as appropriate family and patient participation in the care plan. Participation.
Investigates and follows up on incident and complaint reports and takes prompt action to appropriately address the issues and keeps Northeast management up to date on all such matters.
Attends clinical meetings as required, meetings concerning clinical practice and policy, and staff meetings etc.
Communicates with all appropriate team members, i.e. CCM, CM, MassHealth insurance representatives, Discharge (hospital) Planners, PCP, consulting MDs, Northeast Staff, etc.
Rotates to after hours on call service as needed.
Performs other related duties as may be requested or required.
Experience and Qualifications
Demonstrates knowledge and proficiency in use of computers and varied software applications including the companies home care software.
Demonstrates a caring and compassionate demeanor at all times.
Demonstrates clinical knowledge and judgment in the treatment of a wide range of medical conditions.
Ability to effectively communicate with agency clinicians, patients, families and other health care professionals.
Ability to mentor and supervise staff
Excellent verbal and written communication skills
Excellent organizational skills
 Ability to travel to patient homes to meet with patient, family and assigned nursing staff as needed.
Education/Experience:
RN with a minimum of 5 years of nursing experience preferably in a home health care setting. Previous supervisory and/or care coordination/case management experience desired. Associate's or Bachelor's degree from an accredited nursing program. Current license to practice professional nursing in Massachusetts. Current Massachusetts driver's license. Current CPR certification and PPD testing with documentation.
Physical Demands
The physical demands described here are representative of those that must be met by an employee to successfully perform the essential functions of this job. While performing the duties of this job, the employee is regularly required to talk or hear. The employee is frequently required to stand; walk; use hands to finger, handle or feel; and reach with hands and arms. The employee is occasionally required to sit, climb, balance, stoop, kneel, crouch or crawl. The employee must frequently lift and move up to 10 pounds and occasionally lift and move objects up to 40 pounds. Specific vision abilities required by this job include close vision, distance vision, color vision, peripheral vision, depth perception and ability to adjust focus.
Travel will be required to area of assignment.
Generous Benefits are provided.