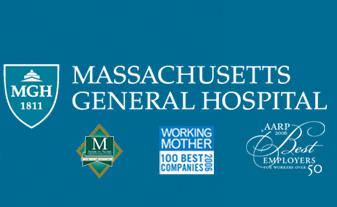 Clinical Nurse Specialist/NPS at Massachusetts General Hospital
Boston, MA
Description
true
Clinical Nurse Specialist/NPS3095197
The Lunder 6 NeuroscienceIntensive Care Unit is a 22-bed intensive care unit responsible for the care ofadult patients with a variety of neurosurgical and neurology conditionsincluding stroke, brain hemorrhages, brain tumors, seizures, trauma or spinalcord injury.  As the first Joint Commission Comprehensive Stroke Center inMassachusetts, the Neuroscience Intensive Care Unit provides cutting-edgeendovascular treatment. Technologies and therapiesused to support patients are multiparameter physiologic monitoring includingICP monitoring, mechanical ventilation, continuous veno-venous hemofiltrationand multi-modality neuro monitoring.  The patient care delivery model is aRelationship Based Care model, supported by Patient-focused care, is highquality, comprehensive, accessible, supportive and personalized.

The Clinical Nurse Specialist (CNS)/Nursing Practice Specialist is a master'sprepared nurse with an area of specialization who promotes competent,compassionate and professional nursing care forpatients/families across the continuum. The role is aleadership/clinical practice role encompassing patient care, teaching,consultation and research. In collaboration with the Nursing Director and thenursing staff, the CNS influences outcomes and ensures quality patientcare. 

Applicants for this position should be energetic leaders that are able tomotivate others towards change.  Someone who is skilled at managingconflict and initiating/maintaining collaborative relationships with peers,staff, administration and interdisciplinary health team members to enhancedelivery of health care is a must. /
Job Description
1.        ClinicalPractice - Provides expert-level consultation and advises clinical staff onthe formulation of diagnoses and treatment plans for patients and families. Demonstrates excellence in providing direct and indirect nursing care topatients and their families.
                       1.1   Expert-level consultation
i. Supports independent nursing practice ofprofessional nurses through collaborative, consultative, and role modelingactivities.
ii. Analyzes clinical and non-clinicalvariables to influence, supervise, manage or oversee patient care needs andpredict and manage responses.
iii. Provides expert consultation within theirspecialty area at the unit, program, service, administrative, and communitylevel(s).
iv. Identifies current trends in health careand their implication for nursing practice.
v. Promotes the attainment of the goals of thepatient/family plan of care.
vi. Applies new technology, nursing theories,research findings and experiential knowledge to improve patient/family healthcare outcomes and to assist in the development of nursing practice asapplicable.
vii. Responds to change in clinical practice byplanning, designing, implementing and evaluating guidelines, protocols andstandards in collaboration with clinicians and other members of the health careteam.
viii. Identifies and recommends interventionsregarding ethical issues in patient/family care and guides staff and otherproviders in application of ethical concepts to address patient care issues.
ix. Applies innovative approaches to solvingcomplex problems.
x. Acts as a content resource to colleagues,patient/families, and others as identified.
xi. Analyzes and evaluates the effectiveness ofthe consultative process.
                       1.2    Provide direct patient care as applicable.
           i. Initiates, facilitates, coordinates, and manages interdisciplinarycollaboration for the purposes providing direct care of the patient and family.
           ii. Participates in the attainment of the goals of the patient and family.
2.    Education - Plans and delivers relevant staff and patient education tonurses and other members of the health care team on matters regarding plan ofcare of the patient and family.
                       2.1       Identifies learning needs and developsand implements programs for patient education within the area ofspecialization.
                       2.2       Supports, participates, and contributesto educational programs for clinical and support staff both locally and acrossthe larger organization.
                       2.3       Facilitates the acquisition of advancedclinical skills in staff nurses and students through role modeling, practice,and consultation in the clinical setting.
3.    Researchand Evidence-Based Practice - Actively participates in research andevidence-based practice activities that will positively affect patient care andpatient care outcomes.
                      3.1   Uses nursing theories, research findings and evidence-basedpractice to plan, design, evaluate nursing practice and to generateresearchable clinical problems.
                      3.2   Promotes staff and student utilization of the research process.
                      3.3   Participates in and supports research.
  3.4   Utilizes scientificmethod in collecting data on clinical practice             issues.
                       3.5   Initiates, participates in and continually evaluates qualityassurance and performance improvement activities for evaluation of structure,process and outcome criteria as it relates to clinical practice. Identifies improvement opportunities, designs and plans programs forimprovement and implements programs in the clinical environment.
4.        Professional Development - Demonstrates accountability for ongoingpersonal/professional development.
                      4.1   Maintains and updates clinical knowledge and skills based oncurrent nursing and health care practices.
 4.2   Identifies own learningneeds and goals, and designs a plan to         meet them.
                      4.3   Takes responsibilities for leadership and participation oncommittees and task forces of the Department of Nursing, MGH at large, andacross Partners.
                      4.4   Participates in activities that foster peer support and networking.
4.5   Fulfills professional rolethrough involvement in professional organization activities, presentations, andpublications.
Master's degree in Nursing required.

Current Massachusetts RN License required.
Current CNS certification granted by a Board recognized certifying organization. 
Knowledge of critical care, and experience with neurosciences, is required.  CNS experience preferred
5-10 years of progressive nursing experience required.
ICU nursing experience required Primary responsibilities of the CNS include:
Supporting independent nursing practice through collaborative, consultative and role modeling activities
Applying new technology, nursing theories, research findings and experiential knowledge to improve nursing practice
Responding to changes in clinical practice by planning, designing, implementing or evaluating guidelines, protocols and standards in collaboration with the nursing director, nursing staff and others.
Implementing and evaluating educational programs and practice changes based upon assessed learning needs of patients, families, and staff.
Clinical Nurse SpecialistRequirements
a. Graduation from a graduatedegree program with a clinical practicum designed to prepare the graduate forpractice as a CNS that is approved by a national accrediting organization foracademic programs acceptable to the Board; and
b. Successful completion of,at minimum, core content at the graduate level in advanced assessment, advancedpathophysiology and advanced pharmacotherapeutics.
c. Current CNS certificationgranted by a Board recognized certifying organization
-OR-
Nursing Practice SpecialistRequirements
a. Master's degree inNursing.
b. Relevant professionalexperience in clinical nursing specialty.
c. Certification in specialtyarea, if available, desired. 
MassachusettsGeneral Hospital is an Equal Opportunity Employer.  By embracing diverse skills, perspectives and ideas, wechoose to lead. Applications from protected veterans and individuals withdisabilities are strongly encouraged.  
MGH Main Campus02114Nursing-Other