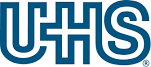 Clinical Program Manager - Polaris Unit & Worthy Program - (119613) at Universal Health Services
CHICAGO, IL
Location
CHICAGO, IL 60624 US (Primary)

Category
Marketing & Advertising, Social Worker
Job Description
Job Summary:
Supervises all clinical program activities for the Polaris unit and Worthy program.  Supervision includes, but is not limited to, clinical programming, interactions with patients as well as implementing new programs and in-services as needed.  Acts as a mentor to staff on the Polaris unit. Provides on-going supervision, training, and oversight of clinical activities within the milieu.  Designs and leads implementation of clinical programming.  Assures that clinical program manuals are current.  Ensures provision of a safe and therapeutic milieu, crisis intervention, and activities of daily living.  Conduct patient safety environmental rounds on all units. Network within the community to bring awareness to Garfield Park Hospital's programs and build referral sources. Assists social work department with case management of Polaris unit and Worthy program patients.
About the Polaris Unit….
Polaris is a first-of-its-kind, inpatient psychiatric unit (18-bed) for sexual and gender minority youth (ages 12 to 17). Polaris provides a place where gender and sexual minority adolescents can receive affirming psychiatric care and help addressing identity. For centuries, people have used Polaris, commonly referred to as the North Star, to navigate long and difficult journeys. Today young people face many challenges and stressors on their journey that can lead to serious mental health difficulties. One such challenge is living as a gender or sexual minority.
About the Worthy Program…
The Worthy Program is an acute inpatient program at Garfield Park Behavioral Hospital for adolescents who are at risk of being sex trafficked or have experienced it. This specialized program provides an accepting, judgement-free environment to help young patients heal from psychological traumas related to sex-trafficking.
The Worthy Program is the first known program to address the acute mental health needs of commercially exploited youth in an inpatient psychiatric setting. The Worthy Program utilizes a trauma-informed care approach to meet the complex needs of youth in a secure environment.
A Career with Garfield Park Behavioral Hospital Offers…
A rewarding career improving the lives of youth

Resources of a large health system (UHS, Inc.)

An engaged leadership team

A commitment to patient safety

Career advancement and mobility

Competitive compensation & benefits packages

And much more!
Job Requirements
Education: Master's degree in Social Work, Counseling, Psychology, or related field required.
Experience: Minimum of three years experience working with a psychiatric patient populations and management experience preferred. 
License/Certification: BLS provider certification through the American Heart Association and CPI certification required upon completion of orientation. BLS Provider and CPI certifications must remain active throughout employment.