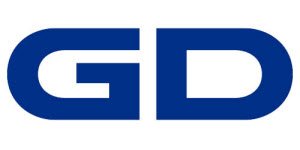 Clinical Research Assistant at General Dynamics Information Technology
San Antonio, TX
Type of Requisition: SCA

Clearance Level Must Be Able to Obtain: None

Public Trust/Other Required: NACLC (T3)

Job Family: SCA


GDIT 's military health team is HIRING a Clinical Research Assistant to support the 59th Medical Wing (MDW), located at Lackland Air Force Base in San Antonio, Texas.


The 59th Medical Wing Science and Technology (ST) office advises and conducts clinical and translational research on matters pertaining to the medical aspects of the Air Expeditionary Force and the health of Air Force (AF) personnel and beneficiaries. In order to support the required research, ST offices conduct translational research in the areas of emergency medical care, combat casualty care, force health protection, restorative medicine, clinical and rehabilitative medicine and specialty centers.


Learn more about the 59th MDW HERE at http://https://www.59mdw.af.mil/


Summary:

Serves as a Clinical Research Assistant. Exercising the full domain of human subject and animal research, supporting protocol implementation, data collection, human subject and /or animal protection and dissemination of clinical research findings. Prepares protocol binders (manual of procedures), individual subject files/records, assists with human subject informed consent, subject preparation and safety pre, intra and post intervention, experimental work as necessary. Provide clerical support to the primary investigator, project coordinator such as memorandums and reports. Assists with scheduling and administering subject/participant assessments and or interventions. Assists with scheduling meetings, including arranging for space, notifying participants, preparing the agenda and minutes and following-up on all commitments to ensure that necessary arrangements have been made. Must also input research data into several electronic databases which might include: Microsoft Outlook, Excel, WORD, PowerPoint, Access and other databases. Develop spreadsheets and accurately enter study participants' comprehensive assessment data. Research areas include trauma, critical care, en route care, behavioral health, nursing clinical care, precision medicine and more.


Duties & Responsibilities:


+ Assists primary investigator in planning, managing, and accomplishing research projects or studies in one or more of the above clinical areas.

+ Coordinates with other study staff (research coordinator, PI, AI), medical treatment facility personnel (surgeon, physicians, nurses, medical technicians, allied health professionals) other departmental technicians, vendors, laboratory personnel as necessary.

+ Contributes to the development of new clinical research protocols. Assists with research subject/participant informed consent and preparation. Develops comprehensive study files maintaining electronic and hardcopy study files in accordance regulation and policies (HRPO, FDA, IRB). Maintains and organized and secure study file system

+ Performs verification and validation of study tasks performed including point of care testing, setting up simulation cases, collecting output data, processing and analyzing results, writing up analyses, and preparing presentations about the results and work performed.

+ Supports experimental work and acquires data as required.

+ While on duty in the laboratories or medical treatment facility, incumbent is responsible for safety issues related to the equipment in use. This includes that associated with equipment, medications, chemicals, etc., as required by the study protocol.

+ Maintains control records and follow-up measures on incoming correspondence and action documents to ensure prompt handling.

+ Participates in program planning support work such as research project coordination, travel documentation, budget coordination/tracking, agreements, and purchasing/procurement of supplies and equipment, and human resources administration.

+ Advises on procedural and documentation requirements for the current Research Projects, research plans, annual progress reports, international travel proposals and follow-up trip reports, and cooperative agreements, grants, and trusts.

+ Uses available software systems, specifically which includes the current accounts tracking systems, publication submissions, purchase orders, credit card purchases, and preparation of forms for incoming and out coming funds.

+ Creates, copies, edits, stores, retrieves, and prints a variety of correspondence and documents (letters, minutes, memos, reports, calendar, etc.), from handwritten drafts into final copy.

+ Draft letters of response and minutes from meetings.

+ Screens all outgoing project correspondence for conformance with regulations and station policy, including spelling, grammar, capitalization, punctuation and format.

+ Alerts staff, particularly the Research Coordinator or PI, when a problem is anticipated, to minimize its effects.

+ Ensures timely accomplishment of the assigned work.

+ Maintains files for the program in both paper and electronic format, and ensures that files are backed up, updated and purged appropriately.

+ Performs periodic inventory of program specific equipment such as medical devices, computers and printers, and keeps the research coordinator and or PI advised of any changes and assists staff in preparing requests for new or replacement equipment.

+ Maintains appointment schedules for study staff; including setting up meetings, conferences, room reservations, assembling files, and information prior to meetings, and coordinates all travel arrangements, if needed.

+ Responsible for protecting sensitive data from unauthorized use or deletion and following applicable regulations and instructions regarding access to computerized files and release of access codes, as established in the computer access agreement.

+ Exercises discretion and confidentiality in handling all human subject/ research participant or animal research related issues.


Minimum Qualification and Experience:


+ Associates degree Required, Bachelor's degree preferred.

+ Intermediate+ experience with Microsoft Office applications including: Word, Excel, PowerPoint, and Outlook.

+ Exhibit excellent communication skills in writing, communicating via email, Skype, face-to- face, or phone with study team members and participants of the research project.

+ Must be able to compose, format and edit memorandums and/or correspondence for grammatical errors for submission of timely and accurate progress reports for the project.

+ Possess good organizational skills to maintain the project records and files necessary to administer daily operations to include research protocol documents, recruitment applications, informed consents and other administrative documents.


#militaryhealthgditjobs


null

We are GDIT. The people supporting some of the most complex government, defense, and intelligence projects across the country. We deliver. Bringing the expertise needed to understand and advance critical missions. We transform. Shifting the ways clients invest in, integrate, and innovate technology solutions. We ensure today is safe and tomorrow is smarter. We are there. On the ground, beside our clients, in the lab, and everywhere in between. Offering the technology transformations, strategy, and mission services needed to get the job done.
GDIT is an Equal Opportunity/Affirmative Action employer. All qualified applicants will receive consideration for employment without regard to race, color, religion, sex, sexual orientation, gender identity, national origin, disability, or veteran status, or any other protected class.