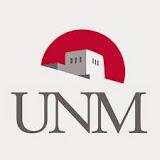 Clinical Research Associate at University of New Mexico
Albuquerque, NM
Requisition ID
req10985
Working Title
Clinical Research Associate
Position Grade
15
Position Summary

CTN 0096 Project Manager (UNM site)

UNM serves as a co-lead with Columbia University as members of NIDA's Clinical Trials Network (CTN) to develop a CTN protocol to test a culturally-centered program to support the integration of medications (BUP, XR-naltrexone) to treat Opioid Use Disorder (OUD) among American Indian/Alaska Native (AI/AN) people in primary care and addiction treatment clinics in states other than New Mexico.  This grant-funded research position located within the Center on Alcoholism, Substance Abuse, and Addictions (CASAA) will report to the principal investigator to develop and implement this protocol and supervise a research coordinator. This position entails the ability to work collaboratively with AI/AN partners and will serve on a national and local level.

See the Position Description for additional information.

Conditions of Employment

Possession of or ability to obtain certification as a Clinical Research Associate may be a requirement for some positions in this classification.
Successful candidate must submit to post-offer, pre-employment physical examination and medical history check.

Minimum Qualifications

Bachelor's degree; at least 5 years of experience directly related to the duties and responsibilities specified.

Completed degree(s) from an accredited institution that are above the minimum education requirement may be substituted for experience on a year for year basis.

Preferred Qualifications

Preferred qualifications: 
- Ph.D. in psychology or related field as this person will need to be able to make research related decisions and provide guidance in the PIs absence and aid in research dissemination at research conferences and publications 
- Track record of research publications in addiction treatment 
- Experience working with diverse populations such as American Indian/Alaska native, other ethnocultural group, or other marginalized groups such as sexual minorities 
- Knowledge of randomized controlled clinical trials principles, methodology, and procedures 
- Experience in supervisory or management roles

Additional Requirements
Campus
Main - Albuquerque, NM
Department
CASAA Clinical Research (028C)
Employment Type
Staff
Staff Type
Term - Full-Time
Term End Date
06/30/2020
Status
Exempt
Pay
$4,738.93 - $7,108.40
Benefits Eligible
This is a benefits eligible position. The University of New Mexico provides a comprehensive package of benefits including medical, dental, vision, and life insurance. In addition, UNM offers educational benefits through the tuition remission and dependent education programs. See the Benefits home page for a more information.
ERB Statement
Temporary and on-call employees working an appointment percentage of 26 (.26 FTE) or greater, per quarter, will be eligible to earn retirement service credits and thus are required to make New Mexico Educational Retirement Board (NMERB) contributions. More information pertaining to your FTE and NMERB contributions can be reviewed on the NMERB Guidelines Clarified webpage.
Background Check Required
No
For Best Consideration Date
11/1/2019
Application Instructions
Applicants should include a cover letter detailing experience and qualifications as it relates to the position summary and preferred qualifications, a current resume and a list of at least three professional references.



Positions posted with a Staff Type of Regular or Term are eligible for the Veteran Preference Program. See the Veteran Preference Program webpage for additional details.

The University of New Mexico is committed to hiring and retaining a diverse workforce. We are an Equal Opportunity Employer, making decisions without regard to race, color, religion, sex, sexual orientation, gender identity, national origin, age, veteran status, disability, or any other protected class.