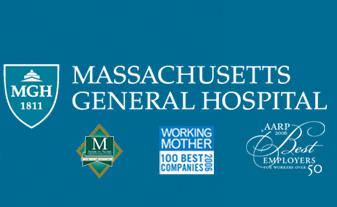 Clinical Research Associate I at Massachusetts General Hospital
Boston, MA
Job Description
Clinical Research Associate I
GENERAL SUMMARY/ OVERVIEW STATEMENT:
The Clinical ResearchAssociate works under general supervision to enroll eligible patients to clinical research studies and manages data collection and submissions for multiple cancer studies.This Coordinator position entails a high volume of data abstraction; no patient contact.
Current Openings in GYN, Leukemia, Thoracic, Sarcoma, GI, and Phase 1

PRINCIPAL DUTIES AND RESPONSIBILITIES:
The following duties will be performed under general supervision by the Project/Program Manager:
Verify patient eligibility via chart abstraction and clinical analysis of case data

Collect and interpret data necessary for enrollment, register patients

Monitor and evaluate protocol compliance

Manage data collection via chart abstraction and submit data

Maintain research charts for all assigned studies and enrolled patients

Monitor and report adverse events as required by institutional/federal regulations

Prepare submission of protocol revisions and safety reports to the IRB

Prepare annual progress reports for IRB renewal of ongoing studies

Organize monitoring visits as requested by sponsors and make data corrections as required by monitor

Resolve data discrepancies

Assess impact of new risk information on consent documents and revise appropriately
SKILLS/ABILITIES/COMPETENCIES REQUIRED:
Careful attention to detail

Good organizational skills

Ability to follow directions

Good communication skills

Computer literacy

Working knowledge of clinical research protocols

Ability to demonstrate respect and professionalism for subjects rights and individual needs
EDUCATION:
Bachelor's degree required.
Job
Massachusetts General Hospital is an Equal Opportunity Employer.By embracing diverse skills, perspectives and ideas, we choose to lead. Applications fromprotected veterans and individuals with disabilities are strongly encouraged.
Primary Location
MA-Boston-MGH Main Campus
Organization
MGH Main Campus (MGHMAIN)
55 Fruit Street
Boston, 02114