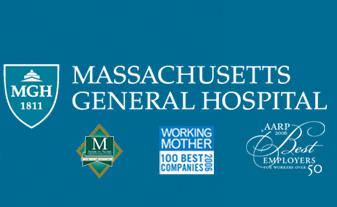 Clinical Research Coordinator at Massachusetts General Hospital
Boston, MA
Job Description
Clinical Research Coordinator
GENERAL SUMMARY/ OVERVIEW STATEMENT:
The incumbentworks under the general direction of theChief of the Pediatric Serviceand is required to work with physicians, clinical nurses, and staff to identify and recruit eligible patients for clinical studies.This incumbent will be the primary compliance officer for the Pediatric Service, responsible for obtaining regulatory approval at both the local and federal level for the service's research endeavors. Additionally, he/she will act as primary contact for all of service's research-related administration.
PRINCIPAL DUTIES AND RESPONSIBILITIES:
Study Design/Completion:The incumbent designs research protocols in conjunction with the PIs, providing critical input as to feasibility of study design and available resources. He/She ensures study designs that are compatible with clinical practices and coordinates multi-center trials with NIH, FDA, industry, and private foundations. When required, the incumbent coordinates and implements research design process at multiple sites. He/She develops detailed protocol documents that meet federal/institutional standards. During the study he/she serves as a resource for patients and study sponsor personnel.
He/she works directly with the Partners Human Research Committee and Institutional Review Board (IRB). In this role, he/she is responsible for writing IRB applications and serves as the day-to-day liaison to the IRB and Human Research Committee.This person must be able to work collaboratively with staff physicians to process studies and protocols as required.
He/She demonstrates understanding and knowledge of designated study protocols and methods of implementation.
Data Management:The incumbent organizes, establishes and maintains research databases and uses these databases to extract information for reports, papers, and general feedback to the study team. The incumbent collects, compiles, tabulates and analyzes research data. He/she ensures that data is entered in timely fashion into the database accurately, and reviews and analyzes significant data and statistics in the computer file. He/she works to ensure that appropriate quality control systems are in place to monitor the progress of data acquisition and to define new approaches to data management while ensuring quality and completeness of database and patients' files. He/she maintains all required records and serves as a resource to staff and patients in providing statistical information from the database.
Throughout the life of the protocol, the incumbent plans, designs, and performs statistical analyses.
QualityIn this role, the incumbent is responsible for quality control, and works with both internal and external colleagues to ensure rigorous adherence to internal and external quality standards. He/She develops, writes, and promulgates the Division's operations manuals. He/She ensures consistency of all regulatory documents, both internal to Partners and those from external sources – i.e. FDA, NIH, industry sponsors.
Training/Supervision:The incumbent is responsible for supervising all research staff.In this role, he/she reviews work of trainees and serves as a resource for staff. He/She conducts on and off-site training sessions to appropriate audiences – including PI's, Co-investigators, and all relevant staff.
Research Finance:The incumbent develops study budgets in conjunction with the Program Director and PI.He/She is responsible for managing the clinical trial's operating and capital budgets. He/She will work with Partners Research Finance and all related entities to ensure adherence to budgetary standards and operations.
ResearchOperations:The incumbent will oversee all study meeting plans. He/She will reports study progress at these and any investigators' meetings. He/She will take minutes at central meetings/conference calls and disburse information to investigators/sponsors. He/She attends meetings and scientific conferences in order toremain current on research in the field of orthopaedic pediatrics.
Acts as the primary administrative point of contact for the Pediatric Service's past, ongoing, and future study protocols. He/She serves as primary contact between subjects and division's principal investigators to ensure accurate and timely follow-up. He/she serves as a resource for patients and staff.
SKILLS/ABILITIES/COMPETENCIES REQUIRED:
Must be capable of taking initiative to complete all job responsibilities independently and effectively with minimal supervision. He/She must demonstrate analytical skills to problem solve and display initiative to introduce innovations to research study.The ability to adhere to all regulatory and procedural policies related to the laboratory functions is required. The ability to communicate effectively, be highly organized, and detail oriented is necessary to perform the above job functions. The incumbent must have the ability to identify problems and develop solutions for situations that are either analytical or technical in nature. The incumbent requires the ability to prioritize tasks and set deadlines
Requires excellent computer skills in multiple applications: Microsoft Office, Outlook, CAS, LMR, and the two radiology applications. Excellent knowledge of database management, statistical analysis techniques, and research methodologies are required.
Primary Location:USA-MA-Boston
Work Locations:
55 Fruit Street
Boston02114
Job:Clinical
Organization:Massachusetts General Hospital(MGH)
Schedule: Part-time
Standard Hours:20
Shift:Day Job
Employee Status: Regular
Recruiting Department:MGH Orthopaedics
EDUCATION:
BA/BS required
EXPERIENCE:
Minimum of 1-2 years of directly related experience preferred
Job
Massachusetts General Hospital is an Equal Opportunity Employer.By embracing diverse skills, perspectives and ideas, we choose to lead. Applications fromprotected veterans and individuals with disabilities are strongly encouraged.
Primary Location
MA-Boston-MGH Main Campus
Organization
MGH Main Campus (MGHMAIN)
55 Fruit Street
Boston, 02114