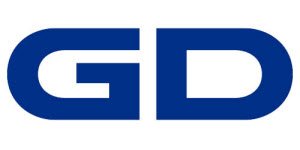 Clinical Research Nurse at General Dynamics Information Technology
Bethesda, MD 20810
Type of Requisition:
Regular
Clearance Level Must Currently Possess:
None
Clearance Level Must Be Able to Obtain:
None
Suitability:
No Suitability Required
Public Trust/Other Required:
NACLC (T3)
Job Family:
Nursing
Job Description:
GDIT in seeking a Clinical Research Nurse in support of the Malaria Department for the Naval Medical Research Center Clinical Trials Center (NMRC CTC) located at Walter Reed National Military Medical Center (WRNMMC) in Bethesda Maryland. The NMRC CTC conducts clinical trials of candidate vaccines designed to protect military against infectious diseases, such as malaria. GDIT provides scientific, technical and programmatic support services to the Malaria Department. US Citizenship is required for this position. This position will require earlier hours and flexibility during peak season. This position has the potential to require communication with recruited subjects using a NMRC-provided cell phone outside of normal working hours (e.g. evenings or weekends as needed). The Clinical Research Nurse will: Assist with patient interviews, patient recruitment, enrollment, and verify patient eligibility for clinical investigative studies. Observe patients after administration of study medication for adverse events. Take and properly record vital signs, performing venipuncture and specimen collection and processing. Complete case report forms, maintain up-to-date research logs, schedule appointments, prepare patient recruitment letters, and various other study correspondence as required. Educate patients about clinical research protocols, study requirements and expectations. Adhere to legal, professional and ethical codes with respect to confidentiality and privacy. Collaborate with other members of the research team to ensure consistent practice in patient care management. Monitor on-site study sites to meet with, assist and consult with study investigators. Recruit and schedule all study site personnel as required. Ensure compliance with subject consenting and reporting of adverse events and side effects. Track the expenditures for all study-related activities, including supplies and equipment. Create study documents, including protocols and amendments thereof, consent forms, data collections forms. Provide inputs to final reports that document the research findings for human use protocols including, but not limited to those listed above.BA/BS2+Active license as a Registered Nurse in the state of Maryland#MilitaryHealthGDITJobs
Scheduled Weekly Hours:
40
Travel Required:
Less than 10%
Telecommuting Options:
Telecommuting Not Allowed
Work Location:
USA MD Bethesda
Additional Work Locations:
We are GDIT. The people supporting some of the most complex government, defense, and intelligence projects across the country. We deliver. Bringing the expertise needed to understand and advance critical missions. We transform. Shifting the ways clients invest in, integrate, and innovate technology solutions. We ensure today is safe and tomorrow is smarter. We are there. On the ground, beside our clients, in the lab, and everywhere in between. Offering the technology transformations, strategy, and mission services needed to get the job done. GDIT is an Equal Opportunity/Affirmative Action employer. All qualified applicants will receive consideration for employment without regard to race, color, religion, sex, sexual orientation, gender identity, national origin, disability, or veteran status, or any other protected class.