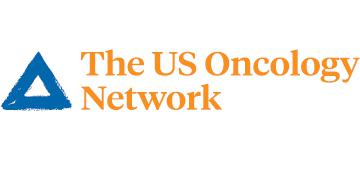 Clinical Research Nurse (RN) at The US Oncology Network
The Woodlands, TX
Position Summary
Texas Oncology is looking for a Full-time Clinical Research Nurse (RN) to join our team!  This position will support the Woodlands location.  This is a Full-time M-F position with no weekends, call, or major holidays. Texas Oncology is the largest community oncology provider in the country and has approximately 600+ providers in 220+ sites across Texas and southeastern Oklahoma.  Our founders pioneered community-based cancer care because they believed in making the best available cancer care accessible to all communities, allowing people to fight cancer at home with the critical support of family and friends nearby. Our mission is still the same today—at Texas Oncology, we use leading-edge technology and research to deliver high-quality, high-touch, evidence-based cancer care to help our patients achieve "More breakthroughs. More victories." ® in their fight against cancer.  Today, Texas Oncology treats half of all Texans diagnosed with cancer on an annual basis.
Why work for us?
Come join our team that is responsible for helping lead Texas Oncology in treating more patient diagnosed with cancer than any other provider in Texas.  We offer our employees a competitive benefits package that includes Medical, Dental, Vision, Life Insurance, Short-term and Long-term disability coverage, a generous PTO program, a 401k plan that comes with a company match, a Wellness program that rewards you practicing a healthy lifestyle, and lots of other great perks such as Tuition Reimbursement, an Employee Assistance program and discounts on some of your favorite retailers.
The ideal candidate for the Clinical Research Nurse (RN) will have the following background and experience: 
Graduate from an accredited program for nursing education required (BSN preferred)

Current licensure as a registered nurse in state of practice

Current BLCS or ACLS certification required

Minimum 3 years of nursing experience required, preferably in oncology.

OCN certification strongly preferred

CCRC or CCRP certification preferred
What does the
Clinical Research Nurse (RN) do?
This position offers a unique and exciting opportunity to work as a nurse in oncology clinical research.  As a Clinical Research Nurse, you will provide care for patients receiving cutting-edge treatments within the oncology clinic.  This position provides a variety of responsibilities while developing rewarding relationships as you manage the cancer patient throughout their journey.  Texas Oncology provides opportunities for support of your professional development to include tuition reimbursement and an annual bonus for oncology certified nurses.  Working in clinical research gives you the opportunity to make a life-changing difference in the lives of patients that wouldn't be possible without clinical trials. 
The essential duties and responsibilities:
Work closely with physicians to identify and screen potential patients for clinical trial participation

Present trial concepts and details to oncology patients while conducting the informed consent process.

Assess patients for adverse events and/or changes in condition

Provide staff and patient education regarding the management and administration of investigational product

Ensure accurate and timely documentation and data entry to meet trial requirements

Serve as a liaison between clinic departments to ensure proper trial conduct



Texas Oncology is part of the US Oncology Network and is an Equal Opportunity Employer.  All qualified applicants will receive consideration for employment without regard to race, color, religion, sex, sexual orientation, gender identity, or national origin.



Category: Clinical  


Post to:


*N
*M

 
The US Oncology Network is an Equal Opportunity Employer. All qualified applicants will receive consideration for employment without regard to race, color, religion, sex, national origin, sexual orientation, gender identity, disability or protected veteran status.

84,293 - 84,293 /year
Clinical Research Manager
What is this?