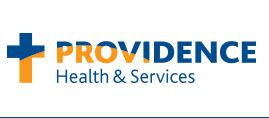 Clinical Social Worker MSW at Providence Health & Services
San Pedro, CA
Clinical Social Worker MSW
Job Number: 265940
Schedule: On Call
Shift: Variable
Job Category: Social Work
Location: California-San Pedro
Providence is calling a Social Worker (Per Diem/Variable Shift) at Providence Little Company Of Mary San Pedro Hospital, San Pedro,CA.
We are seeking a Social Worker who will provide direct and indirect services to meet the psychosocial needs of patients and their families, to include: Premature infants, infants, pediatrics, adolescents, young, middle and older adults at LCM-SPH, LCMH/LCMH Pavilion. Provide clinical social work consultation to LCMSA - Acute and Post Acute settings per requirements and as requested.
In this position you will:
Provide age appropriate direct service intervention proactively and upon request to individual patients, couples, families and groups to include: Psychosocial assessments, short term psychotherapy, supportive therapy, and discharge planning and community resource referrals
Review charts and completes intervention with emphasis on identification of issues related to psychosocial assessment, treatment plan, intervention/referral and follow-up
Actively participate/facilitate patient care rounds/case conferences
Proactively identify unmet patient needs in area of service and initiates programs/services/in-services as needed
Consistently prioritize caseload by completing assigned work with minimal assistance
Knowledgeable and helpful in assisting patients with advanced directives. Keeps current on ethical issues in patient care
Proactively identiy areas of unmet need in relation to patient rights and follows through with appropriate intervention
Maintain knowledge of policies related to clinical and organizational ethics as evidenced by "coaching" of staff and participation in Bioethics Committee and/or specified ethical issues
Recognize indicators of abuse and neglect; consistently follows mandatory reporting guidelines
Maintain up-to-date knowledge of reporting responsibilities and shares with healthcare team evidenced by providing employee in-services as the need is identified
Proactively participate in the Mary Potter Program for Human Dignity by referring all appropriate candidates
Collaborate with other department staff relative to shared cases in a timely manner
Attend the majority of staff meetings and participate in departmental functions. Communicates when unable to attend
Actively participate in hospital and community programs and committees pertinent to areas of service
Concentrate on area of assignment but maintains the flexibility to perform routine duties in any area of the hospital
Assist the department in special projects, as assigned
Willingly accept on-call and/or weekend assignments as requested or required by the department. (Refer to LCMSA "On-Call" Policy and Procedure)
Documentation/Information Management: 

Demonstrate working knowledge of the hospital Information System 
Practice professional confidentiality and serves as a role model for others 
Document appropriate information pertaining to the individual patient in a specific, accurate and thorough manner to allow for follow-up problem/resolution 
Maintain proficiency in computer and written documentation as defined by department guidelines 
Keep an updated personnel record per facility policy (i.e., PPD, Educational Record)

Leadership and Supervision: 

Practice in a professional and knowledgeable manner  
Serve as an internal and LCMSA resource for others regarding psychosocial issues in patient care 
Act a role model and maintains a positive approach to change 
Practice effective two-way communication 
Provide referrals for psychosocial issues to healthcare team members (i.e., referrals to EAP) 
Demonstrate the ability to make appropriate decisions within the scope of responsibility 
Share valuable information with co-workers and peers

Participate in on-call, after-hours rotation
Required qualifications: 
Master's Degree Accredited Program in Social Work
2 years healthcare related setting with psychiatric mental health patient population in area of service, preferably in an inpatient setting
Computer experience
Requires advanced communication skills to communicate effectively with patients, interdisciplinary team , physicians and the community
Knowledgeable of community resources
Requires flexibility and strong self-motivation/organizational skills to prioritize work and make decisions with minimal supervision
Requires computer literacy as needed for the job
Must be able to perform the physical requirements of the position
Requires a courteous and cooperative service-oriented demeanor
Preferred qualifications:
Clinical Social Work licensure by the California Board of Behavioral Sciences
Two (2) years recent acute hospital experience
Dischare planning experience
Bilingual in Spanish
About the ministry you will serve:
Providence Little Company of Mary Medical Center San Pedro is a 259-bed nonprofit hospital that has served the Harbor and greater South Bay communities since 1925.  Our Medical Center offers a comprehensive array of medical and surgical services each distinguished by innovation, quality and excellence in its respective area.  We received the CHART "Certificate of Excellence" for receiving superior or above average results across the majority of outcomes and process measures publicly reported by CHART.  We ranked in the top 21 among more than 240 hospitals throughout the state compared by California Healthcare Foundation, and were the first location in the South Bay to carry the Gold Seal of Approval® from The Joint Commission for Primary Stroke Centers.  As a member of Providence Health & Services, we are continually driven by the caring tradition of our heritage – the foundation of our Mission and core values – to embrace respect, compassion, justice, excellence and stewardship.  Providence Health & Services today celebrates unprecedented growth, recognition for top quality health care, a vibrant employee culture where new ideas are encouraged and a drive to help the underprivileged - all with an eye toward the future.
Our Mission As expressions of God's healing love, witnessed through the ministry of Jesus, we are steadfast in serving all, especially those who are poor and vulnerable.
About Us Providence is a comprehensive not-for-profit network of hospitals, care centers, health plans, physicians, clinics, home health care and services continuing a more than 100-year tradition of serving the poor and vulnerable.Providence is proud to be an Equal Opportunity Employer. Providence does not discriminate on the basis of race, color, gender, disability, veteran, military status, religion, age, creed, national origin, sexual identity or expression,sexual orientation, marital status, genetic information, or any other basis prohibited by local, state, or federal law.