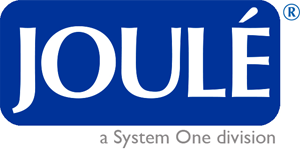 Clinical Trial Business Capability Lead from Joule
Lawrenceville, NJ 08648
This hidden gem is expiring soon - don't miss this opportunity.
Title: Clinical Trial Business Capability Lead


Location: Hopewell, NJ


Duration: 6+months 


Requirements:
Bachelor's degree required with an advanced degree preferred.
Minimum of 8 years of direct experience independently leading and managing clinical trial (study, data, or system/technology) activities plus 1-2 years in a leadership position directing system, process, program or quality activities. Significant, demonstrated breadth of experience, versatility, and independent leadership and stakeholder management skills.
Experience in clinical trial, data, or technology management
Knowledge of GCP/ICH guidelines, regulation
 Experience with Electronic Data Capture practices and principles
Experience with Medidata RAVE and Oracle Clinical technologies
Ability to analyze and interpret complex issues and propose innovative solutions
Strong project management and planning skills
Effective oral and written communication skills to influence, inform, or guide others
Ability to effectively respond to regulatory trends, internal audits, inspection activities including root cause analysis/Corrective Action/Preventive Action (CAPA) plans for any findings.
Experience working in a matrix environment.


 


Responsibilities:


 
The Business Lead role will provide overall leadership of system/technology projects (End-to-End process) acting as the primary point of contact and advisor for the business users of the system.
Accountable for business process strategy and use of data technologies and related systems in support of clinical trial research programs.
Ensures effective alignment of systems/technologies with other business processes and regulatory requirements for inspection readiness.
Serves as the Business Lead/Subject Matter Expert for the system/technology including point of contact for regulatory inspection/internal audit.
 Drives development, execution, and monitoring of the system/technology Business Plan in collaboration with key stakeholders.
Partners with R&D functions, internal and external partners including Contract Research Organizations (CROs)/vendors on strategy, development, implementation, and oversight of new and existing platform capabilities.
Accountable for system/technology performance, project budget, stakeholder communications/change management, resolution/mitigation of issues and risks.
Oversees system/technology work streams and outcomes.
Contributes to internal/external continuous improvement initiatives.
Monitors new technologies and external trends to ensure BMS is leveraging the best of what is available


 


Joule, a System One division is a leader in specialized workforce solutions and integrated services. With more than 6,000 employees and roughly 50 offices throughout the U.S. we provide scientific, clinical, engineering, energy, IT, legal and administrative staffing services.  For more than 40 years, we have delivered workforce solutions and integrated services to clients nationally.