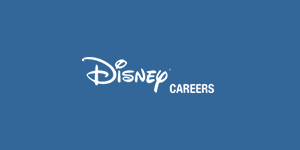 Clinical Veterinary Fellowship at Walt Disney Company
Lake Buena Vista, FL
he Fellowship is a two-year training position on the Disney Animal Health Team for a graduate veterinarian with minimum of three years working in a zoo or aquarium or related field for the continued development of zoological medicine and leadership skills. The Fellow will complete an impactful and critical project that helps support our overall animal health strategy. The Fellow will report directly to the Veterinary Operation Manager for Clinical Services and will receive mentorship from other Leaders across Disney.
Responsibilities
The Fellow's responsibilities will include:
Clinical case management for our zoo and aquarium animals at DAK, DAKL, and The Seas

Averaging four days a week, one night a week on-call, and one weekend a month on-call

A two-year project involving the use of risk analysis to improve the efficiency, efficacy, and fiscal responsibility of our animal wellness program

Identify the top disease risks to our DAK, DAKL, and The Seas collections
Assess the risk to our business for each disease
Determine the means to most effectively and efficiently mitigate the risk through our animal health, wellness, and pathology programs
Quantify the impacts: time, labor, and operating expense savings, animal health and welfare benefits, and confidence level for specific disease free status of the animals under our care.
Communicate the results with our partners, colleagues, regulatory bodies, and the zoo profession

Development of leadership skills through study, mentorship, and the Disney University.
Development of skills in connecting our guests with our mission through guest experience initiatives
Basic Qualifications
Required qualifications:
Veterinarian (DVM or equivalent) able to become licensed in Florida within 3 months of hire.
Minimum of three years working in a zoo or aquarium or related field.
USDA-accreditation in the state of Florida, or eligibility to become USDA-accredited in the state of Florida
Preferred Qualifications
Desired qualifications:
ACZM board certification or eligibility
Breadth of veterinary experience with different animal taxa, terrestrial and aquatic
Experience at an AZA-accredited facility
Demonstrated computer skills with mainstream compatible programs
Demonstrated strong organizational, written and verbal communication skills
Proven ability to thrive as part of a multi-doctor practice and animal health and husbandry team member
Demonstrated ability to follow directions well and handle detail-oriented information
Demonstrated ability to mentor pre- and post- graduate veterinarians and foster a learning environment in a busy veterinary practice environment.
Required Education
DVM or equivalent degree, Three years of post- graduate training and zoological medicine experience
Preferred Education
ACZM board certification or eligibility
About Walt Disney World Resort:
Since opening in 1971, Walt Disney World Resort has played an important role in many childhood and family memories. Today, hundreds of millions of guests from around the globe visit this magical place to enjoy a Disney vacation. Through a combination of creativity, innovation and technology, the resort immerses guests in classic Disney tales and new kinds of family entertainment. Drawing from a rich heritage of storytelling, Walt Disney World Resort cast members bring Disney magic to life through unmatched attention to detail and superior guest service.
About The Walt Disney Company:
The Walt Disney Company, together with its subsidiaries and affiliates, is a leading diversified international family entertainment and media enterprise with the following business segments: media networks, parks and resorts, studio entertainment, consumer products and interactive media. From humble beginnings as a cartoon studio in the 1920s to its preeminent name in the entertainment industry today, Disney proudly continues its legacy of creating world-class stories and experiences for every member of the family. Disney's stories, characters and experiences reach consumers and guests from every corner of the globe. With operations in more than 40 countries, our employees and cast members work together to create entertainment experiences that are both universally and locally cherished.
This position is with Walt Disney Parks and Resorts U.S., Inc., which is part of a business segment we call Walt Disney World Resort.
Walt Disney Parks and Resorts U.S., Inc. is an equal opportunity employer. Applicants will receive consideration for employment without regard to race, color, religion, sex, national origin, sexual orientation, gender identity, disability or protected veteran status. Disney fosters a business culture where ideas and decisions from all people help us grow, innovate, create the best stories and be relevant in a rapidly changing world.